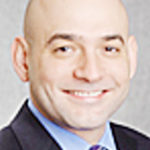 Tonio Torres, CEO of Holic Foods, remembers being handed a small Styrofoam cup by an elderly woman at an Illinois restaurant with "green stuff" in it.
Torres shared the story recently of how the "green stuff" became Jalapenoholic, one of 19 products his company makes in Middletown.
He told the story during the New Castle-Henry County Economic Development Board of Directors June meeting.
"It was a little frightening when she asked me to try it," Torres remembered. "When I did, I fell in love immediately with the product. It was something I'd never tasted before."
Curious, Torres asked the woman what was in the cup she had shared.
"When I said 'hey, what's in this,' she told me she couldn't share it with me but if I named the ingredients, she would tell me if I was right or wrong," Torres said.
So the guessing game began as Torres and his family frequented the restaurant again and again. Torres said he never quite got the ingredients. And then one day, the restaurant closed.
But that moment and that taste lingered with the Torres family. Avid entertainers in their home, they began to experiment in the kitchen, trying tor recreate the magical sauce. Friends not only enjoyed it at gatherings but began to ask for it.
"Friends I hadn't seen in a year and a half would ask 'You don't happen to have a case of that green stuff I could pick up on my way through town," Torres said with a laugh. "I kind of realized at that point the sauce was more popular than myself."
Torres – who was named JP Morgan Chase's Retail Market Manager and Senior Vice President for the State of Indiana in 2011 – never envisioned getting into the food business. But that green stuff was becoming so popular.
"Because friends and family were asking for it so frequently, I needed to buy glass by the pallet," Torres continued. "So I bought a pallet of glass and put it in my garage. While paying the bill, the banker in me said 'wow, I just bought a pallet of glass to give away to people. Surely there must be a way I can monetize this.'"
Today, no one has to ask for that "green stuff."
Holic Foods' Jalapenoholic is available at Kroger, at the Market District in Carmel and online. It is one of 19 products made in Middletown by the company Torres never envisioned of having.
"Like they say, necessity is the mother of invention," Torres told the EDC group. "With the flavor of that product kind of haunting us, we went back to our kitchen where we entertained people and tried to really recreate the sauce. In all honesty, I have no idea today if the sauce we made is the sauce the woman in Illinois made, but I tell you, it's darn good and it's in front of you now."
The Jalapenoholic creation is just one of 19 products made at the Middletown facility. It is seasoned with Henry County hospitality, the main ingredient that led Torres and his family to locate the business here.
After a long and frustrating journey to find a place for their business, Henry County stood out from the crowd, according to Torres.
"Because of your EDC and you guys, we had the ability to make phone calls where people actually picked up the phone," Torres said. "We owe you a tremendous amount of gratitude. We wouldn't be here or in that property if it wasn't for all your support."
The business location – a former biofuel facility – is a story as spicy and flavorful as Jalapenoholic.
"It was a nightmare," Torres said. "It had debris all over the floor. The owners of the property previously had defrauded the U.S. government a substantial amount of money. It went to foreclosure and they auctioned everything. It had tanks under the ground. IDEM was involved. Banks didn't want to touch it. It really wasn't on our list."
But the Middletown Council's enthusiasm, courtesy and helpful hands teamed with Corey Murphy and the EDC.
"They invested in us and partnered with us along the way," Torres said.
Holic Foods went into production in January for what they called "a soft launch." Under the leadership of Frances Torres, Toni's wife, in just six short months, business has boomed.
"Where we thought we would be at the end of our second year we achieved at the end of our second month," Toni Torres said.
With approximately 20 people currently employed at the facility, Torres said he expects that number to perhaps double in the future.
"The goal would be to put in additional lines and additional shifts," Torres said. "Our vision is to have a global brand, to be on every shelf in every store in America and from there, across the world. But that's way down the road."
But with a new spicy peanut sauce just recently introduced, the taste of success in the business Torres never imagined may know no boundaries. After all, it's in the name 'Holic' – an addiction, this one healthy and natural.
"We make foods so good, it's naturally addictive," Torres said.
For more information on Holic Foods, visit www.holicfoods on the web.
– Story by Darrel Radford (DRadford@TheCourierTimes.com) of The Courier-Times. Read more local stories at www.TheCourierTimes.com.