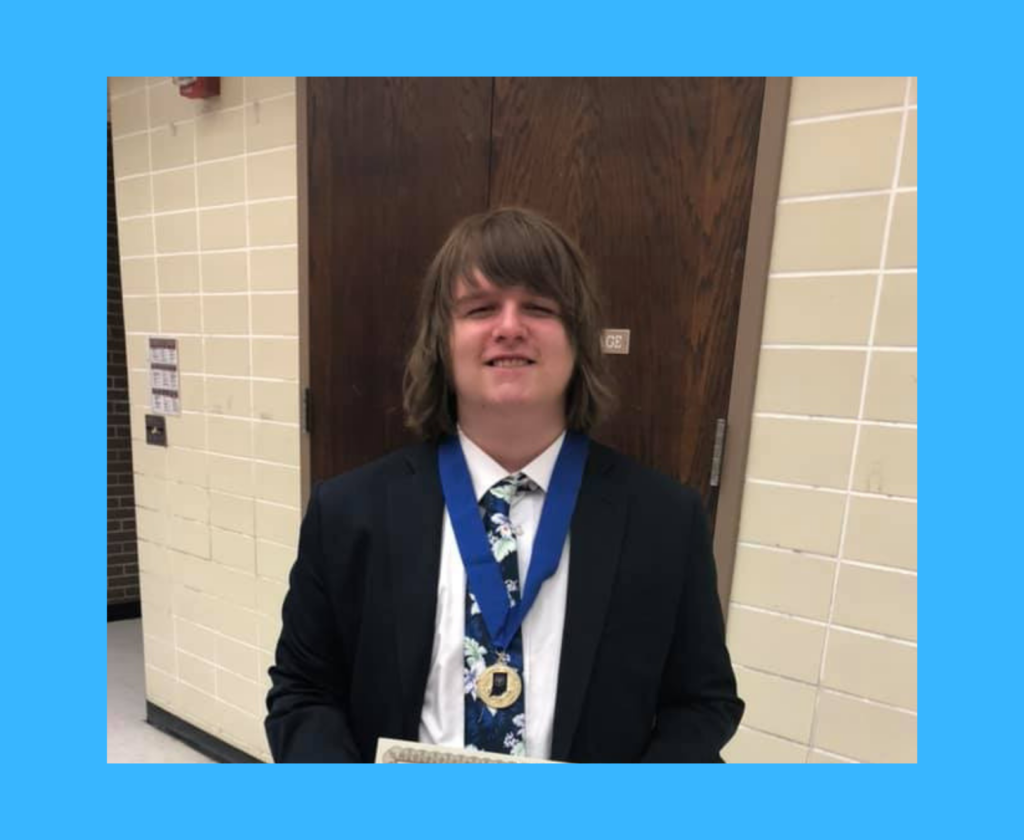 In the realm of internships, it can often be unpredictable on whether they're helpful for the intern and the organization who hired them. The stereotype of an intern can typically be somewhat abstract from the start, but Jalen had project-specific goals and he was a near-perfect fit for New Castle Henry County Economic Development Corporation's summer intern.
The soon-to-be Graphic Design major at IUPUI used his artistic talents to go farther than he ever imagined.
"I was initially set to work as summer help at another local company this summer," Jalen explained. "Applying to the EDC was one of the best decisions I've made in my life. I learned a lot of work values and got to put them into action."
Jalen's internship required him to travel and document the downtown areas in Henry County and to check for ownership records and vacancy. Additionally, he was given opportunities to try new restaurants, meet various people in the community, and attend business meetings such as the Henry County Community Foundation's Annual Meeting and the New Castle Henry County Economic Development Corporation's monthly meeting of the Board of Directors.
"Our home here in Henry County is full of hard-working people who all want to make this community a better place," noted Jalen. "Getting to experience these events firsthand showed me how cooperative as a community we are, and I hope we keep that up."

Documentation wasn't the only thing that kept Jalen busy. The EDC offered a lot of unexpected opportunities for him to utilize his design skills and interest. In addition to his originally planned tasks, Jalen also designed a few logos that will be making their public debut soon. He recently designed the Parks and Recreation logo for the City of New Castle, using his design skills that were already sharpened long before he became an intern.
Jalen's advice for anyone entering into an internship is, "Always be up for a new challenge! You can go a long way if you know people."