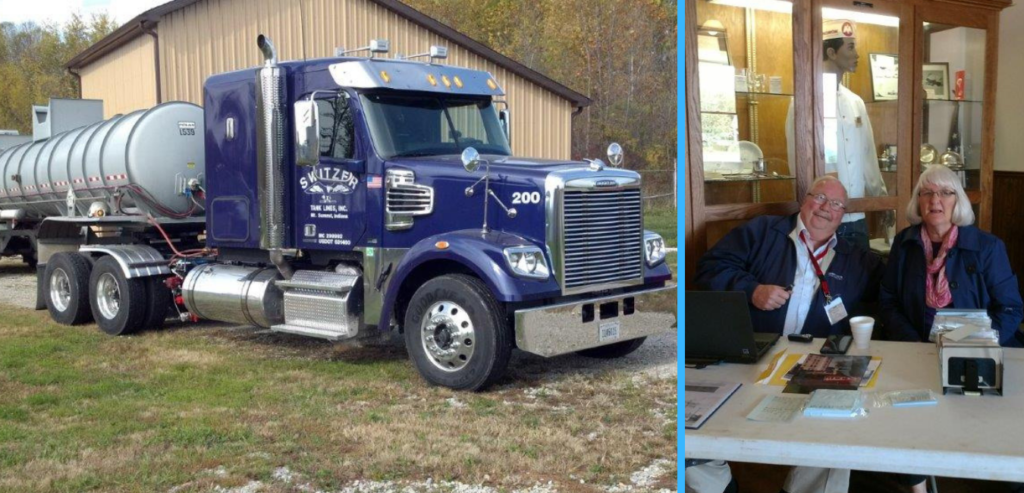 Many times, you need to step away from something to realize what you had with to start. This is how Montford and Cheryl Switzer felt when they decided to come back home to Henry County.
In 1972, Mont and his new bride, Cheryl, were ready to begin their lives together. Fresh out of college, they were ready to take on the world. Who knew the world's best job offers would lead them to northeastern Ohio? Soon after their move, new careers, and a new baby girl, Angela, there was a sense of not knowing what would come next.
With big decisions ahead, Mont and Cheryl knew one thing for certain… they were ready to come to the community where they were raised. "We missed home, our families and especially the knowledge that our daughter could be raised in an environment that had been so good to Cheryl and I," Mont explained. "If we were going to pack up and move, it was going to be back to Henry County."
Mont accepted a position as Director of Safety with Stoops Express, Inc. in Daleville, and stayed in Henry County to begin the new job. Cheryl accepted a position as Director of Nursing with the Anderson Public School System where they trained Licensed Practical Nurses for job openings throughout Indiana. Life began to feel comfortable.
"We had brought what we had learned back to Henry County and were here to stay," Mont said.
It wasn't long before the life changes began to happen again. Cheryl accepted a position with her alma mater, Ball State University School of Nursing. There she taught students, many from Henry County, in classes required to become Registered Nurses.
Soon after, Mont had an option to relocate with his employer, but he ultimately decided it was time to go into business for himself. Cheryl and Mont purchased half interest in a struggling trucking operation in a nearby county.
After 6 years of growing the small for-hire bulk liquid transport business and looking for a permanent home, Mont and Cheryl were able to move the business to Henry County. They purchased 10 acres of the recently closed Brooks Food's plant in Mt. Summit in 2002.
Switzer Tank Lines, Inc. has steadily grown and now boasts long-term business relationships with nationally known companies such as Brenntag Mid-South, Marathon Petroleum, POET Ethanol Products, Superior Oil & Solvents and Red Gold (local processor of the well-known ketchup)… just to name a few. Racing fuel has always been part of the equation with clients such as The Indianapolis Motor Speedway and the nationally known IndyCar Series. Switzer Tank Lines, Inc. has hauled the racing fuel for the Indianapolis 500 Mile race for nearly 25 years.
"Henry County didn't need a 'for-hire transporter of bulk liquid hazardous materials, hazardous waste, and food products' when we got here, but it got one anyway." Mont continued on. "We came home to give back."