As a child, Aaron Dicken could be found roaming the halls of New Castle High School with a cherry Coke in hand while his dad finished lesson plans for the day. He could also be found practicing his last second shot at the Basketball Hall of Fame, where his mom was working before becoming a family and consumer sciences teacher. His oldest memories include being immersed in the Henry County community, in a variety of ways. Fast forward to present day, and Aaron still finds himself actively involved in the community he loves.
Growing up as a teacher's kid, Aaron had the opportunity to meet many influential people in Henry County. In high school, he played tennis and filled the Trojan Warrior armor as the mascot- continuing the trend of meeting and knowing those who shared the same zip code. After graduating, Aaron decided to continue his tennis career at Anderson University.
"The distance of campus from home was just far enough, but close when I needed it to be," Aaron explained. "I had no idea what I wanted to be when I grew up, but I don't think I ever considered living anywhere else really."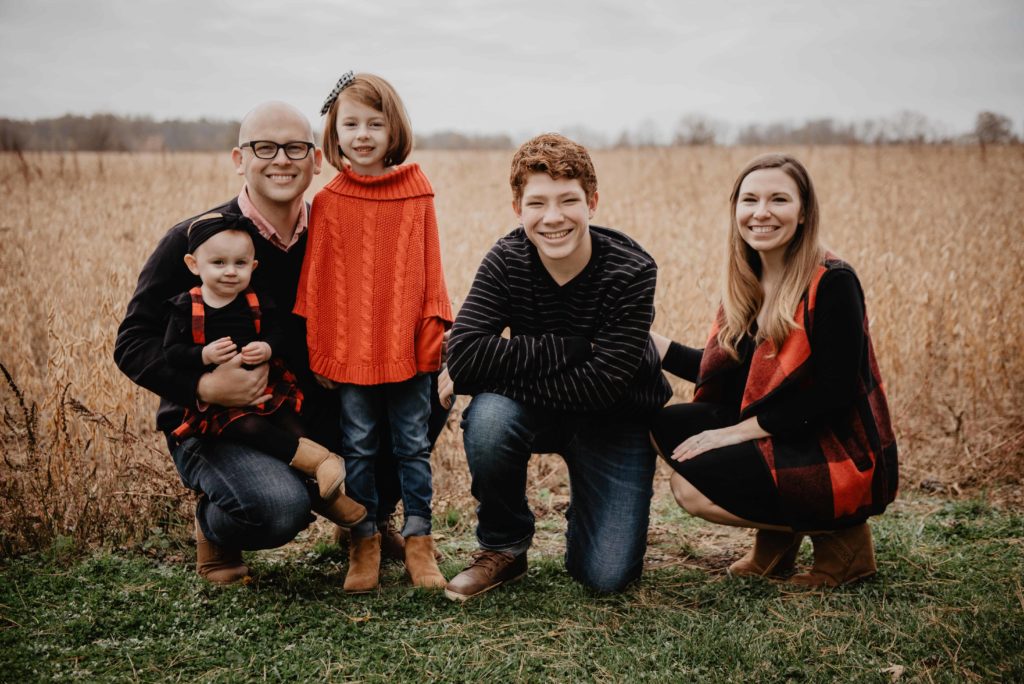 After completing his degree, Aaron moved back to Henry county and met his wife, Brittany. When they got married, they considered moving to Greenfield or another suburb of Indianapolis- but couldn't take the plunge. They both realized how much they valued being close to their family and hometown.
"We decided if we were going to continue calling New Castle home and raise our children here, we were going to contribute to the community and help make it better," Aaron stated.
The Dickens have found themselves involved in a variety of ways while being New Castle residents. Aarons's experiences included mowing lawns for Olive Leaf, serving as a home health marketing coordinator, working as a Courier Times district manager, directing the Art Association of Henry County, and teaching fourth grade at Eastwood. He eventually landed in the insurance industry at Pfenninger, Claxton, & Estelle Insurance Group.
"I get to help people with health insurance and all that comes with it, such as resolving claims issues and coming up with creative solutions for coverage," he noted. "It's that relational part of the job that I value the most, being there for others through stressful situations and difficult times."
Aaron's most recent venture includes serving on the New Castle City Council, something he takes great pride in. Through this outlet, he is able to help resolve issues citizens have or at least connect them with someone who can assist.
"I'm working my tail off sharing the positive stories and aspect of our community," Aaron added. "I'm just trying to help create the type of community in which my wife and I envisioned raising our children."