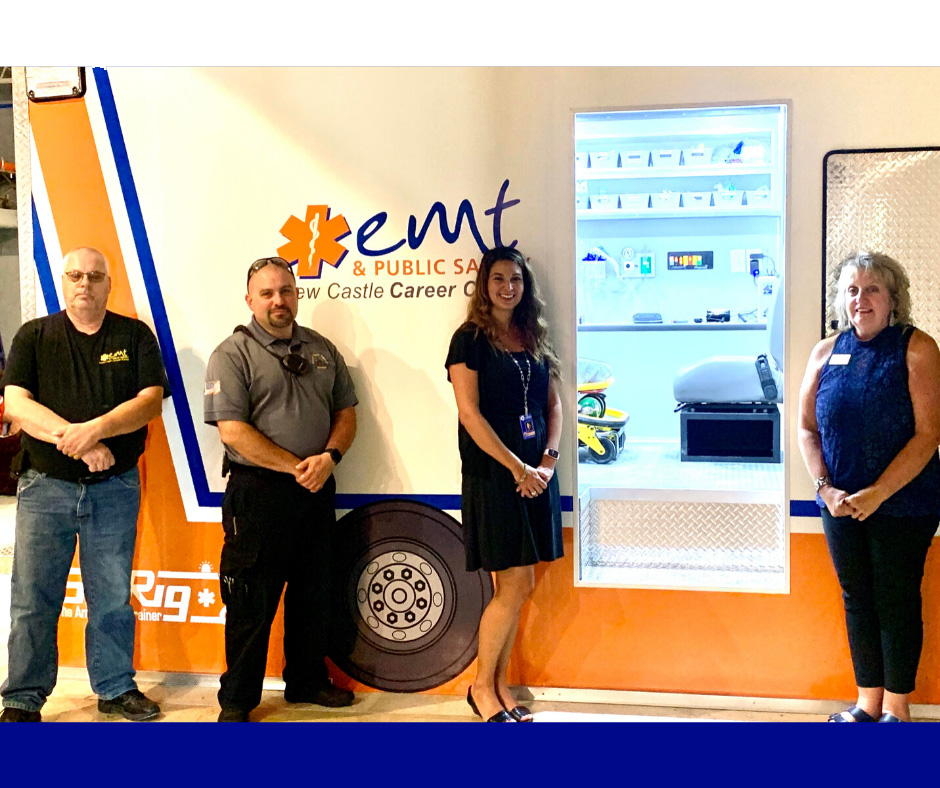 The New Castle Career Center (NCCC) will be introducing a new element to the EMT and Public Safety Program. With the help of a grant from the Henry County Redevelopment Commission, NCCC purchased an ambulance simulator. The simulator will be delivered and ready to use for the upcoming school year.
The ambulance simulator is used to add a higher level of realism to training scenarios. One of the most important aspects of the job for an EMT is knowing exactly how to operate an ambulance. It's crucial that students understand how ambulance vehicles work and how to work safely while inside of one.
"The simulator will better educate students by taking them out of their seats and giving them hands-on practice," explained Bill Hufford, EMT and Public Safety Instructor. "The students can learn in a controlled, high-intensity environment."
The simulator will include many aspects that a functioning ambulance would have. Features include code lights, an oxygen outlet, locking narcotic cabinets, a disposable sharps container, a CPR seat, and more. Students will be given the opportunity to practice tasks, procedures, and policies in an environment representing an actual ambulance workspace.
"This grant gives us the ability provide relevant industry equipment for students to master to the next level of their careers," added Mackenzie Jackson, Career Center Director. "We are so grateful to have so many community partnerships and believe that students benefit from all of us working together."
The EMT and Public Safety Program allows students to learn and complete training to become an EMT. For more information on the EMT and Public Safety Program, or the other programs the NCCC offer, visit nccareercenter.org.
This article was originally published on the New Castle Career Center's website. Learn more about the Career Center by visiting www.nccareercenter.org and by following the New Castle Career Center on Facebook.