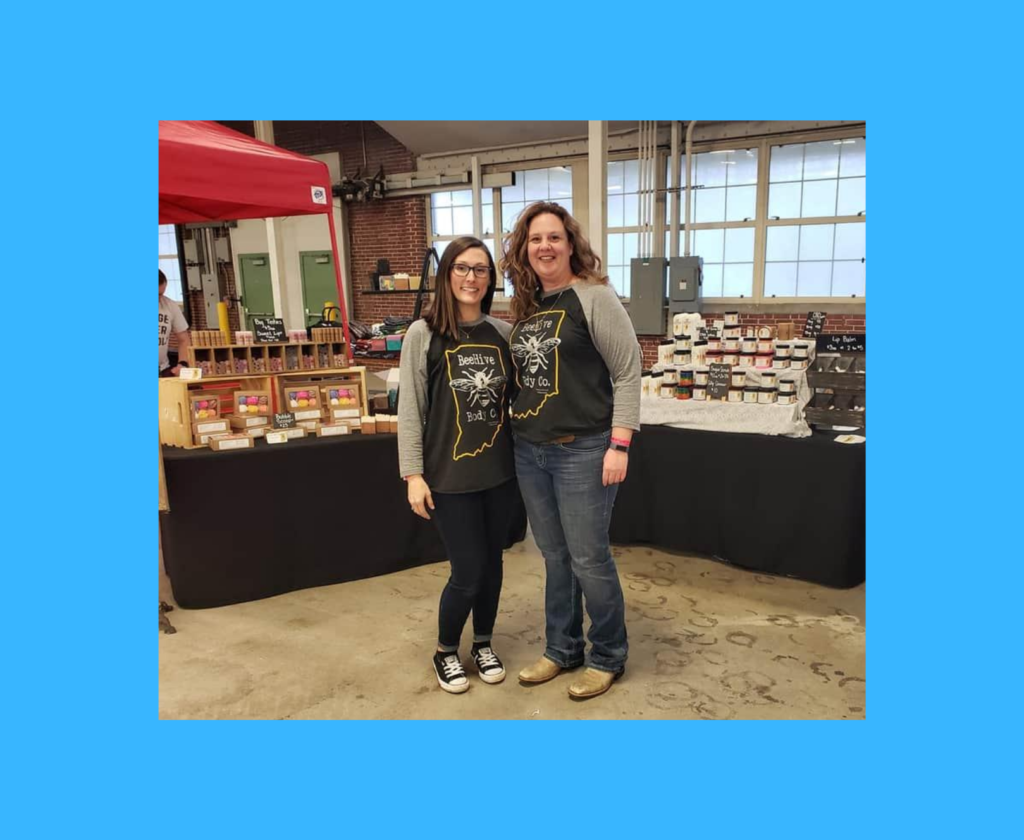 Never in her wildest dreams did Mary Hobbs-Warriner see herself becoming a business owner. When she graduated from Shenandoah High School, she didn't even consider an entrepreneur career path. Not long after graduating, Warriner found herself working as a caterer at Camp Atterbury- a military camp located near Edinburgh, Indiana.
While working at Camp Atterbury, Hobbs admired those working to serve our country and thought to herself, "why am I not doing this?" She then joined the Air Force and was stationed in Pensacola, Florida. While in the Air Force, Warriner spent her time repairing jets and catering on the side. During her eight years in the Air Force, Warriner lived in Florida, Korea, Italy, and Utah before coming home to Indiana.
"It was my time to come home," Warriner explained. "I had been gone for a while, I had my fun, but I was ready to be close to my family again."
Upon returning home Warriner expressed to her father, Bob Hobbs, that she wanted to sell homemade soap. While she was in the Air Force, a hydraulic line blew on a machine she was working on- resulting in a very large, sticky mess. She took to Pinterest to research a soap recipe that would get the sticky gunk off of her, without irritating the skin. She shared her creation with coworkers, and they swooned over it.
"I never desired to own my business," added Warriner. "But I accidently did it."
What originally started as a homemade soap business, Beehive Body Co. (BBC) has developed into so much more. Warriner continued perfecting her soap recipe, while slowly adding in more products to the mix- including sugar scrubs, beard oil, lotions, and bath bombs. BBC started with five scent options and has expanded to more than twenty-five scents, including special holiday scents. Most recently, BBC hand sanitizer in a variety of scents have been overwhelmingly popular.
Warriner noted, "it was so crazy when I finally grew out of Bob's basement." BBC now has a commercial building for production processes, packaging, and storing of items.
Products from BBC can be found at a variety of local small businesses including Selah Salon and Spa, Weiland's Flowers, 1822 Vintage Boutique, Warm Glow Candle Company, and more.
Moving home and opening a business in Henry County has opened Warriner's eyes to the benefits of living in her hometown. She now understands there are things at home you can't get anywhere else.
"I never realized until I got older how faithful our community is to small businesses," continued Warriner. "The Midwest is a great place to start a family, business, or whatever path your life entails."
To shop Beehive Body Co., visit beehivebody.com or follow them on Facebook.