Feeling safe in your neighborhood is important to make your community feel like home. What better way to feel safe than having a police officer as a father? Vaughn Reid III, son of Vaughn Reid Jr., loves the safe and friendly atmosphere that Henry County embodies. This, among other reasons, is why he chose to continue residing in New Castle and build his business here.
Vaughn was born and raised in New Castle. He attended Ball State University online, so he could stay close to his friends and family.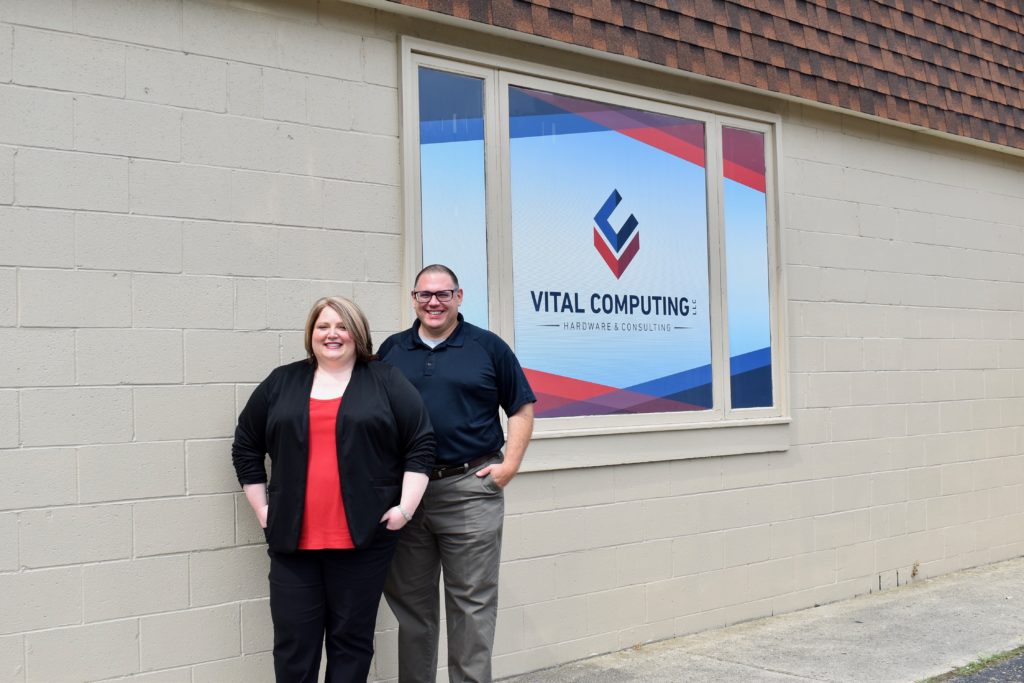 After graduating, Vaughn opened Vaughn's Computer House Calls, which eventually became Vital Computing, LLC. The business serves as a managed IT service provider that specializes in working with libraries, non-profit organizations, small school systems, and small businesses.
"Henry County is a great place to live and open a business," Vaughn explains. "The community is friendly and inviting, and you won't be just another nameless face in a crowd."
Being in close proximity to grocery stores, restaurants, and healthcare offices, is another bonus to living in Henry County for Vaughn and his wife, Amanda. Vaughn enjoys seeing half a dozen people he knows when he takes a trip to Walmart. He appreciates being able to express his opinions at local government meetings and knowing government leaders are listening to him.
"Living here is like the old TV show Cheers," Vaughn added. "It's a place where everybody knows your name and they're always glad you came."