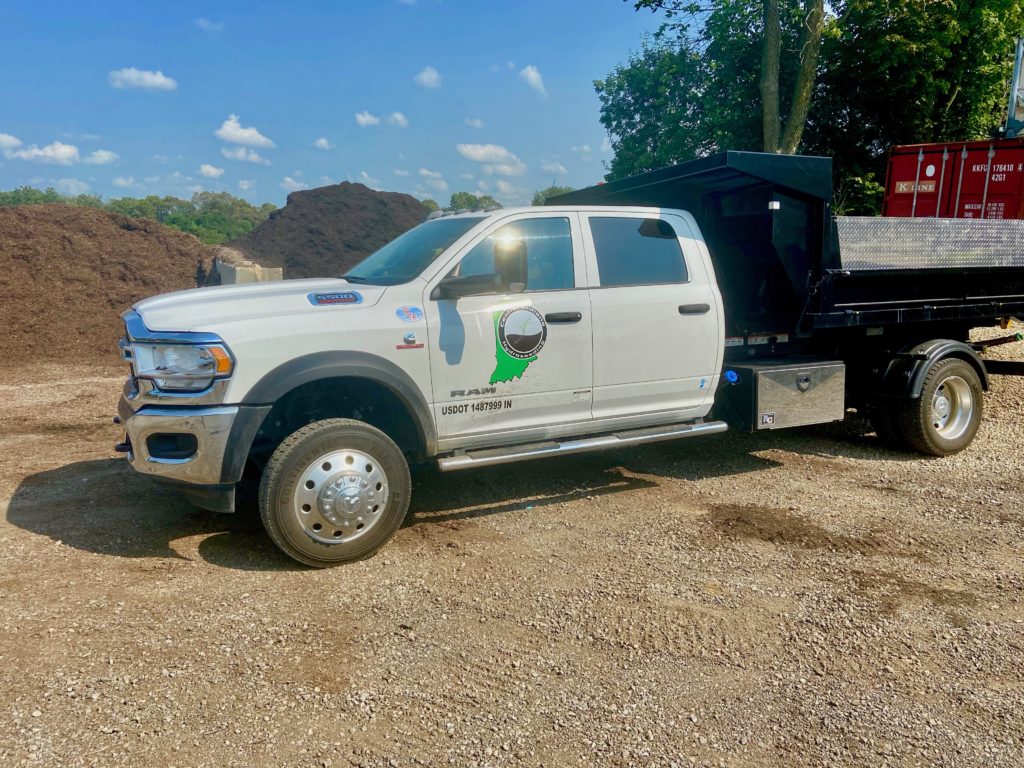 Growing up, many assumed Evan Taylor would follow in his father's footsteps by working in the family construction business. Evan, however, had a different vision for his career path. Before his freshman year of high school, Evan began mowing his neighbors' lawns. What started as a summer job has evolved into Central Indiana Hydroseeding, a "green industry" business.
Central Indiana Hydroseeding provides full-service landscaping, mowing, mulch installation, snow removal, irrigation, hydroseeding, and more. Evan made his business an official LLC in 2006, and regularly staffs at least 10 employees. The business is located in the thick of Henry County–down a gravel road and tucked behind a corn field.
"Logistically, having a business located in Henry County is convenient for a multitude of reasons," Evan explained. "It's easy to get to I-70 and I-69, we're really in a nice middle spot."
Even though Evan detoured from his father's business, he kept a family aspect to his own career. The business equipment is located on local family property and he has worked his business out of a barn built by his father. Evan has an ongoing collaborative relationship with ML Taylor Construction, and the two businesses often send business to one another.
Being located close to home was an important factor of Evan's career venture. He lives a mere half mile from the hydroseed barn and thanks Henry County for a large chunk of their job sites.
"I enjoy the small-town atmosphere where everyone is connected and it's easy to network," added Evan. "It's great going to Primo or Stack's for dinner and seeing so many people I know- 'Hoosier Hospitality', if you will."
Central Indiana Hydroseeding serves Henry County and the surrounding areas including Muncie, Richmond, and Indianapolis. Even though the service area has expanded larger than Henry County, Evan's appreciation and dedication for his community will always remain the same.
Learn more about Central Indiana Hydroseeding by visiting CentralIndianaHydroseeding.com