What started with Chuck Wood and his one-ton Dodge panel truck on Dec. 8, 1944 has evolved into a versatile, multi-faceted daily lifesaver for Henry County.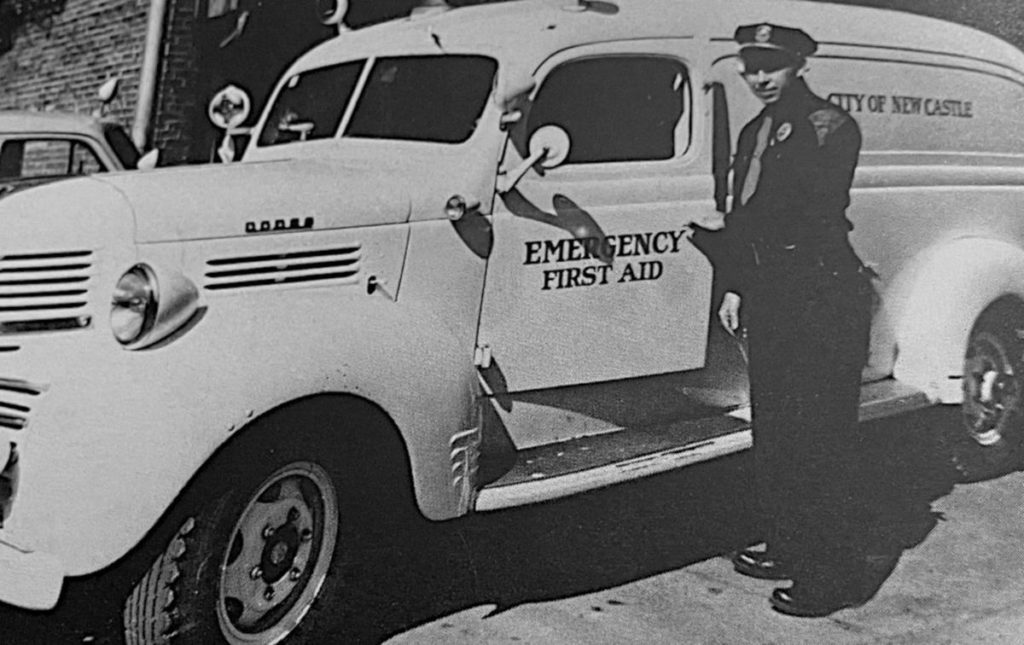 The New Castle-Henry County Emergency First Aid Unit made more than 6,700 runs in 2020. Josh Russell, the unit's director, recently gave the New Castle-Henry County Economic Development Board an overview of emergency medical operations here and how they have grown.
Russell said the 2020 statistics were nearly double of what the unit had in 2015, when it responded to 3,826 calls.
Wood might be amazed at how things have changed with emergency first aid unit procedures.
"Many years ago, every patient we transported, no matter where they were at, had to come back to New Castle," Russell said. "At that time, we didn't take patients to Indianapolis or Muncie.
"Little by little, that has changed," Russell continued. "Sometimes patients have an immediate need that is best addressed somewhere else. For instance, if somebody is having a cardiac event, often times we will take them directly to a cath lab so we can get their blood vessels opened back up. The idea is to minimize the delay in getting them where they truly need to be."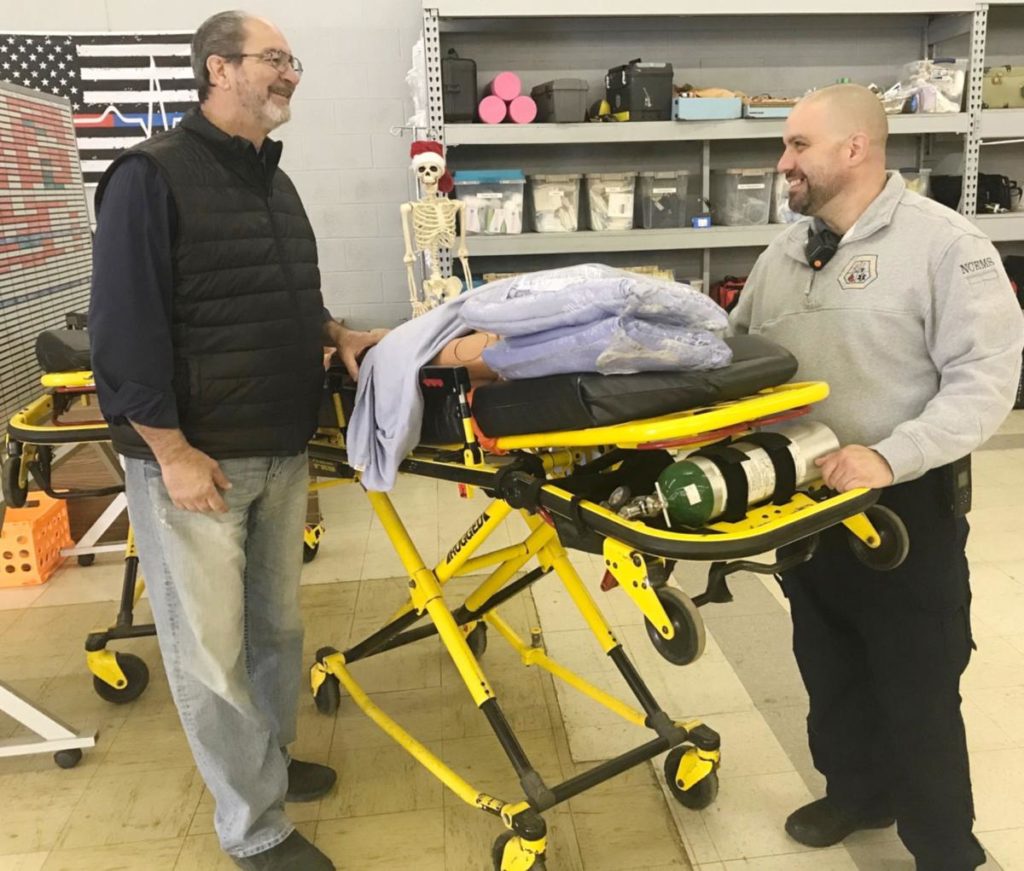 EDC board members learned that today's New Castle-Henry County Emergency First Aid Unit is well-equipped to handle 21st-century challenges.
"We now have four vehicles that are SUVs equipped to take care of patients," Russell said. "We also have nine ambulances also completely equipped. We don't staff all nine every day, but the idea is to have four ambulances available at all times."
Russell tried to clarify some recent misunderstandings regarding the unit. It is not just a New Castle service.
Russell said staffing issues at other agencies in Henry County have also increased the number of times patients are taken to Muncie or Indianapolis.
"There has been some confusion that the city EMS only responded to calls in the city and the county EMS as it stood previously took all calls outside city limits," Russell said. "The truth of the matter is the first aid unit here was already covering about 85 percent of the county. There are some small volunteer agencies that cover the Knightstown, Middletown and Shirley areas.
"Previously, the county had sent paramedics to assist those folks," Russell continued. "As you all see in many, many areas, volunteerism just isn't what it used to be, so those communities had to start paying their EMS crews, which creates a financial burden for those folks. So while they're trying to work through that, the New Castle Emergency Medical Services First Aid Unit continues to respond to those calls."
Russell said today's New Castle EMS responds not only to all 9-1-1 calls in the city, but also to a majority of those coming from the county.
"In Middletown and Knightstown, we send resources to them as well," Russell said. "Those communities do not have paramedics. They're great at providing basic level care as first responders, then we come in behind them and help with advanced life support."
New Castle-Henry County EDC President Corey Murphy praised Russell and his team.
"It's always an important service to a community, but especially so during a pandemic," Murphy said. "He (Josh) and his team are certainly on the front lines. We appreciate their service. The founding of this organization is a really good story in terms of this community investing in itself."
– Story by Darrel Radford (DRadford@TheCourierTimes.com) of The Courier-Times. Read more local stories at www.TheCourierTimes.com.