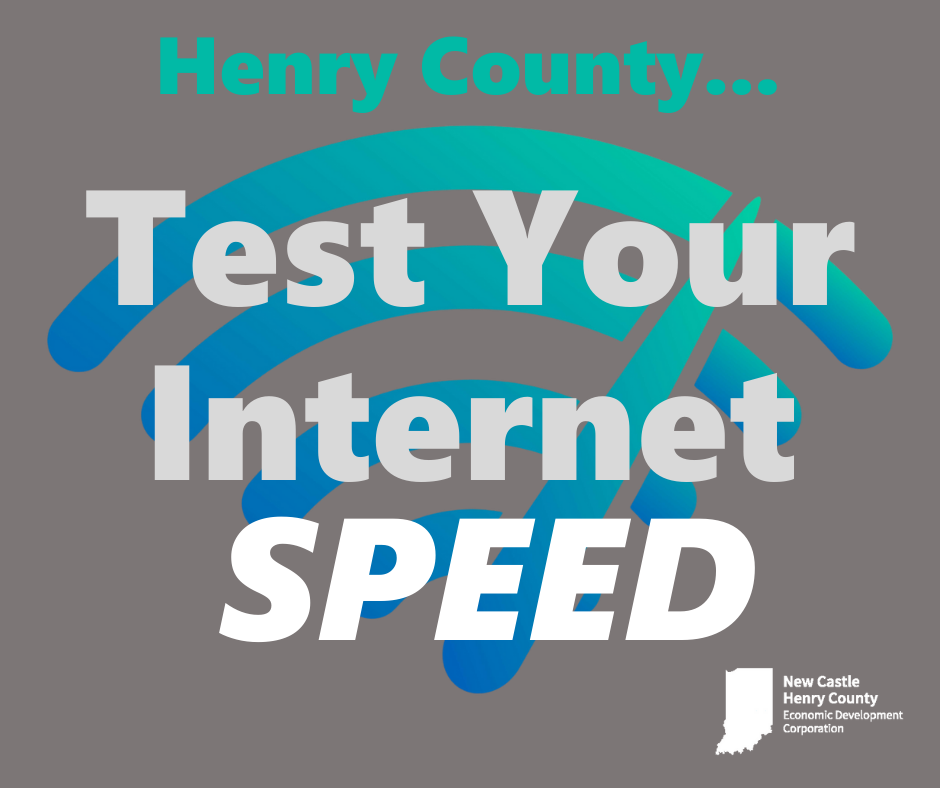 Rural communities often lack the reliable broadband service needed to thrive in today's connected world. Organizations and businesses throughout the state and working together to identify this need and seek funding for improvements. According to Inside Indiana Business, a primary element of the Indiana Broadband Strategic Partnership is to encourage people to participate in the Indiana Speed Test, a measuring tool designed to test internet speeds.
"We need to compile accurate date to demonstrate the need for expanded broadband service," noted Corey Murphy, CEcd, President of the New Castle-Henry County EDC.
Indiana Farm Bureau is part of the partnership. IFB hopes the acquired data will help organizations obtain federal grants to fund improvements. GEO Partners, LLC, is collecting the speed test information. GEO Partners will not collect personal information as users complete the speed test.
Complete the test below to do your part in identifying the need for broadband improvements in your community. Especially if you do not have internet service, please use a public wifi network to report the location where you do not have service.