Attracting all sizes of businesses essential to New Castle, Henry County, EDC exec says
As New Castle-Henry County Economic Development Corporation ramps up for a year of entrepreneurism, the organization continues potential expansion talks with Boar's Head and is hoping to attract a hotel/motel to the south side of I-70 and Route 3.
"The word of the year is 'entrepreneurship,'" said New Castle-Henry County Economic Development Corporation President and CEO Corey Murphy at Thursday morning's board meeting in the W.G. Smith Building Community Room. "How can we as a community, not just the EDC, support or create an environment that is welcoming for small business development, specifically startups?"
Murphy and guest presenter Steve Jaworowski, business advisor for the East Central Indiana Small Business Development Center, emphasized the importance of maintaining a diverse base of businesses in New Castle and Henry County that includes startups, small businesses and large employers.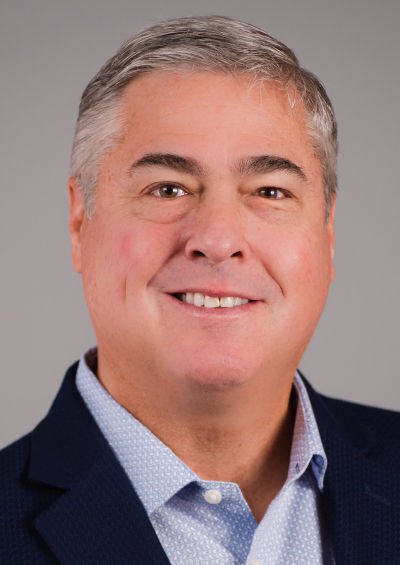 Indiana SBDC
In 2021, the three-member adviser team at the ISBDC met one-on-one with 422 clients across the chapter's territory – which includes Henry County plus five other counties – and assisted 29 new business starts.
"The beginning of 2022 seems to be 'I want to start my own business' month, as I've added 25 new clients in January alone," Jaworowski said. "For every 10 people I meet with, two move forward with us."
Jaworowski said three New Castle clients of the ISBDC are looking to buy an existing business.
"The number one question I'm asked is, 'What new businesses are coming to town?'" Murphy said. "That continues to be important, but so is the growth of our small businesses…we just don't see it as easily. If all our small businesses doubled, it would be equivalent to a large company coming to town."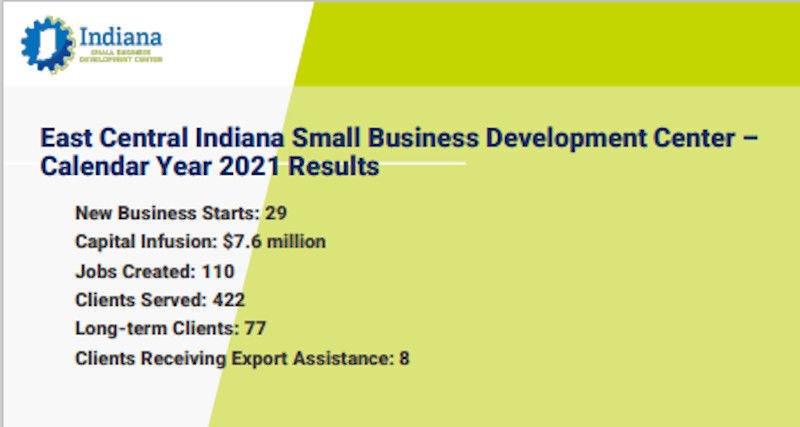 Business Builders
Evidence of the community's efforts to nurture an environment conducive to entrepreneurs is the third annual Business Builders education and business idea pitch event. New Castle Main Street is the host, with assistance from the East Central Indiana SBDC.
Nearly 20 local entrepreneurs are attending the six-session program, which culminates in a pitch contest at the Hoosier Gym on Tuesday, March 15 at 6 p.m. The public is welcome. Cash prizes will be awarded to winners to support their New Castle-based startups.
Jaworowski is teaching the sessions at Ivy Tech, which include how to create a business plan, startup marketing and more.
Boar's Head
Henry County large employer Boar's Head is considering an ambitious expansion next to its current site just south of New Castle.
Murphy told EDC board members that the company is considering adding 136,000 square feet to its original processing facility, which opened in 2016. The expansion could create 120-plus jobs by 2024 that offer average wages of $19 hourly plus benefits.
"We've been working with the company's external council since November 2021," Murphy said. "Their existing plant here is the first build-to-suit manufacturing building the company has built since it was founded in 1905. They have five other manufacturing sites, but all of those are retrofits."
Murphy says Boar's Head's consideration of an additional $126 million investment in Henry County is "phenomenal news."
"Is this a community where Boar's Head wants to continue doing business?" he asked. "Because, believe me, they have (site and location) choices."
Hotel news
The New Castle-Henry County EDC is also continuing weekly discussions with a hotel/motel developer that is interested in locating on a parcel south of I-70 and exit 123.
"We're having the most serious conversations that we've had in a number of years specific to a national brand, mid-scale, limited-service hotel/motel," said Murphy.
– Story by Kerry Smith of The Courier-Times. Read more local stories at TheCourierTimes.com.