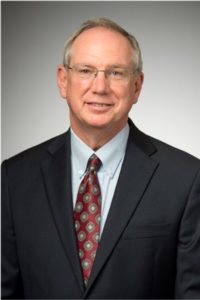 The New Castle-Henry County Economic Development Corporation is hosting its annual dinner meeting on Tuesday, April 17, at First Baptist Church, 709 S. Memorial Drive in New Castle. The event will begin with social time at 5:30 p.m., followed by dinner at 6 p.m. and the meeting at 6:30 p.m. Annual meeting sponsors are Runnebohm Construction and Dick and Bonnie Myers.
Mark Williams of the Strategic Development Group will be the featured speaker. Williams founded the Strategic Development Group, one of the nation's most trusted site selection firms. His company specializes in manufacturing and office facility site selection and negotiation for mid- to large-size US and multinational corporations in automotive, distribution, life science, steel, and chemical sectors. Williams provides a variety of economic development consulting services to state, regional, and local economic development organizations.
The cost to attend the dinner meeting is $25 per person, with the meal catered by the New Castle Optimist Clubs. To reserve a seat, contact the New Castle-Henry County Economic Development Corporation by April 10. Reservations can be made by phone to 765-521-7402, email at officemanager@nchcedc.org, or by mail to 100 S. Main Street, Suite 203, New Castle, IN 47362. Checks should be made payable to the New Castle-Henry County EDC.