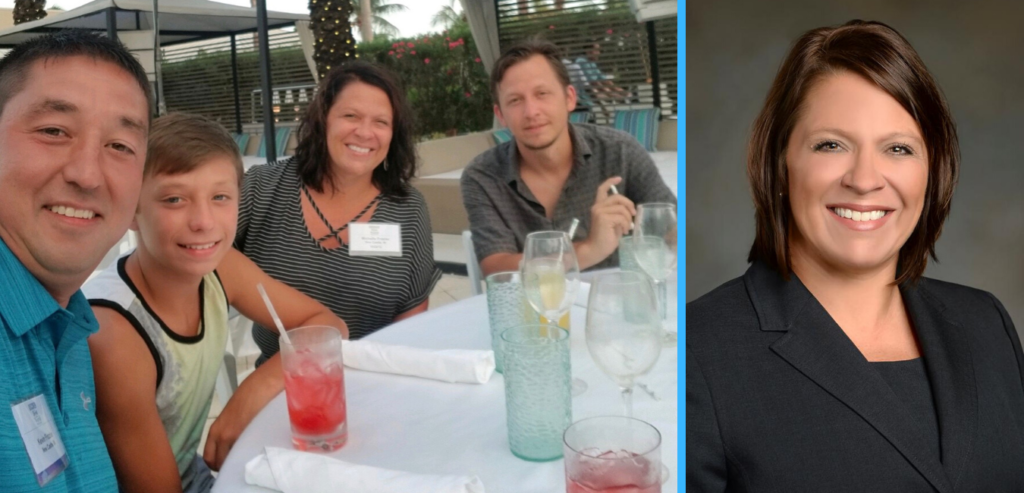 After graduating high school, Michelle Frazier never imagined she would move back to Henry County. Leaving for college at IU, she said goodbye to her roots and geared up to begin life in the city. Little did she know, it wouldn't be long before she would be back in the zip code she knew so well.
"Right after having my first child, I realized Henry County is where I needed to be," Michelle explained. "Being close to family became my priority."
Michelle began her career at the Henry County Youth Center and decided to leave and pursue other avenues of criminal justice. After working in downtown Indianapolis, she decided to come back home and work. Originally planning on being a financial advisor in Muncie, she changed her mind once she realized she wanted to give back to the community in the New Castle area.
"I didn't feel right about building a business in a community that I didn't have ties to or care about," Michelle continued. "Being a business owner would allow me to give back to my community, and I wanted to do that in Henry County." Michelle's Edward Jones office is located on 14th street, just a block over from the new 1400 plaza.
New Castle has a determination that Michelle truly admires. "It may be a small county, but it is mighty," Michelle added. As a member of the Kiwanis club, she is involved with local fundraisers each year and has the pleasure of witnessing what it means to be a good neighbor.
When her youngest son broke his collar bone in a football game, Michelle knew she made the right decision raising her family in Henry County. Both herself and her husband received phone calls, texts, and visits from countless members of the community that evening. The middle school principal came to the ER to check on her son, and the football coach reached out to the doctor personally. All of this occurred before they even made it home that evening.
"This doesn't happen in a lot of communities. It was very unexpected but tremendously appreciated," added Michelle. "This experience made my family step back for a moment and realize how blessed we are to live in this community."