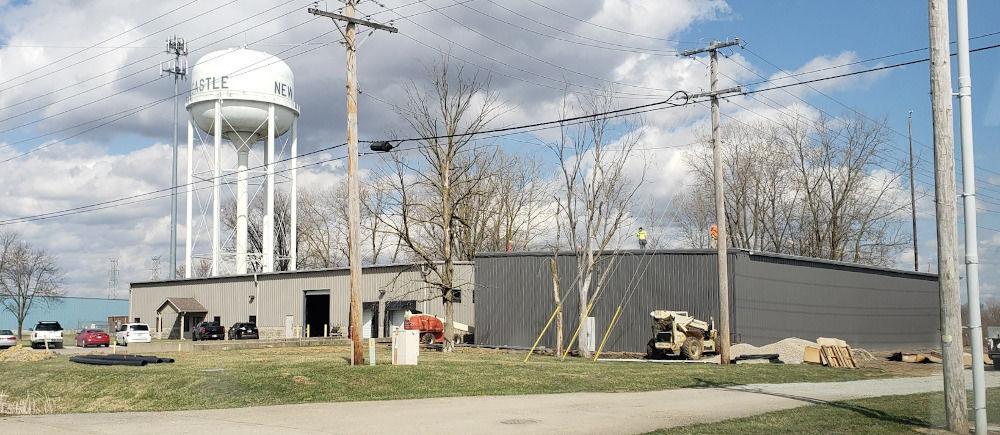 A long-time plant at the Henry County Industrial Park is growing.
Independent Plastic is expanding their Indiana location on Road 3 just north of I-70.
The company sell's BB-sized pellets to all sorts of companies to use in injection molding.
Founder Dave Ressler established Independent Plastic in Houston, TX in 1979. The New Castle location opened in 1992.
"The expansion will allow us to house more material and we will be able to do more same day shipping to help provide for on time demand for our customers," Duane L Flatter of the New Castle plant said.
The Indiana branch has two sales people, one office assistant and two warehouse employees. The warehouse staff will be increased to four total during the expansion, Flatter said.
He also noted Independent Plastic has tried to work with local contractors, when possible, to do this project.
Corey Murphy, president and CEO of the New Castle Henry County Economic Development Corp., thanked Independent Plastics for making the additional investment here in Henry County.
"Like other businesses, they have choices," Murphy said. "Growth in small businesses is good for our local economy. This sector is a powerhouse for jobs and community support."
The EDC provides support to businesses like Independent Plastics by partnering with and promoting the advising services of the small business development center, offering a revolving loan fund and collaborating with groups like New Castle Mainstreet.
"Community prosperity is tied to the health of small businesses," Murphy said.
Learn more about Independent Plastic at https://independentplastic.com/
– Story by Travis Weik (editor@thecouriertimes.com) of The Courier-Times. Read more local stories at TheCourierTimes.com.