NEW CASTLE, IN (March 16, 2022) – Five grants have been awarded to the winners of the 2022 Henry County Creates' Business Builders live pitch competition held March 15 in Hoosier Gym.
Entrepreneurs Ben and Emily Hamm's coffee shop in downtown New Castle, The Press, took first place with a cash prize of $4,000. Projected to open later this year, the venue – which will serve coffees, teas, baked treats, a limited deli and salads – is locating in the Courier-Times building.
"With the ongoing revival of downtown New Castle, we see this as a great opportunity," he said. "Coffee shops are the quintessential 'third place' – the place that's not home and not work, but a valuable place to meet with people, make connections and relax. We're grateful for this award, which will help us fund our equipment and point-of-sale system software."
Grabbing the second-place award of $2,500 were entrepreneurs David Stoots and Sebastian Crider. The business partners are launching Vital Mining, an air quality monitoring firm. The funding will go toward the purchase of an outdoor air quality sensor for the City of New Castle.
Third-place recognition and $1,500 was awarded to Heather Carroll, owner of existing small business Heyo Betty Boutique. The social media boutique launched in July 2021, offering unique clothing to all sizes of women with an emphasis on plus sizes. Carroll plans to use the award to cover costs associated with creating a website, upgrading her point-of-sale system and increasing marketing.
5 After 5 Studios LLC, a local independent film studio and production company, captured 4th place and $1,000 as well as the People's Choice Award of $250. Owner Cameron Grimm will use the prize money toward the cost of a fluid head crane and power battery generator for filming on location.
A total of seven bold, brave entrepreneurs vied for funding to support their business plans on Tuesday night. This was the third-annual Henry County Creates Business Builders competition.
Henry County Creates, New Castle Main Street, Ivy Tech Community College, the New Castle Henry County Economic Development Corp. and the Central Indiana Small Business Development Center are partners in the annual Business Builders program, which includes a launch event and six-week curriculum on how to recognize an "a-ha" moment, create a business plan, define a target market, pinpoint customer demographics and more.
"The value of Business Builders is the networking and sharing of ideas among entrepreneurs and small business owners," said New Castle Henry County Economic Development Corporation President Corey Murphy. "This initiative also demonstrates that Henry County is a community that supports and cultivates small business growth."
This year's panel of judges was comprised of Penny York, special projects coordinator with the New Castle Henry County Economic Development Corporation; Ivy Tech Community College Site Director Jeannie Hamblin-Fox; and Steve Jaworowski, business advisor for the East Central Indiana Small Business Development Center.
New Castle Main Street Executive Director Carrie Barrett says the 2022 Business Builders participants' sound business ideas, paired with their loyal attendance at a series of Tuesday night preparatory classes at Ivy Tech, equipped them to pitch before the live audience in Hoosier Gym, equipped with a business plan and the knowledge of how to succeed.
"We're thankful to Steve Jaworowski for his time and expertise in presenting these sessions that educated our entrepreneurs with the knowledge they needed to present their ideas live before our judges," Barrett said, "and to be as prepared as they can in successfully launching/expanding and operating their businesses in Henry County. We're excited about who they are and what they plan to do in our county and in downtown New Castle."
For more information about Henry County Creates and Business Builders, contact New Castle Main Street at newcastlemainstreet@gmail.com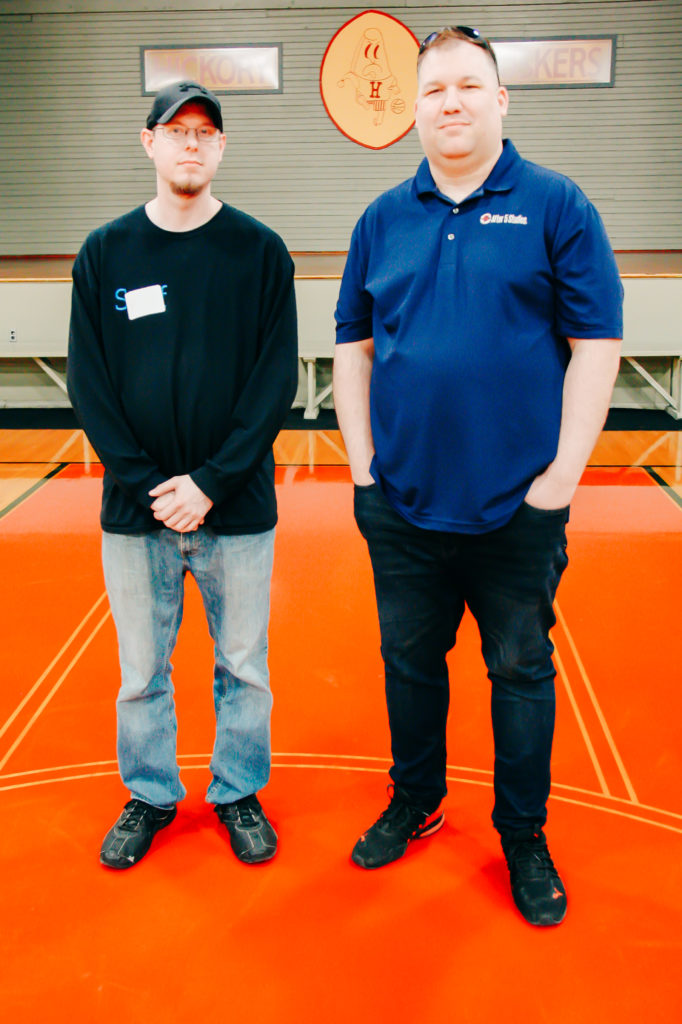 – Story by Kerry Smith of The Courier-Times. Read more local stories at TheCourierTimes.com.