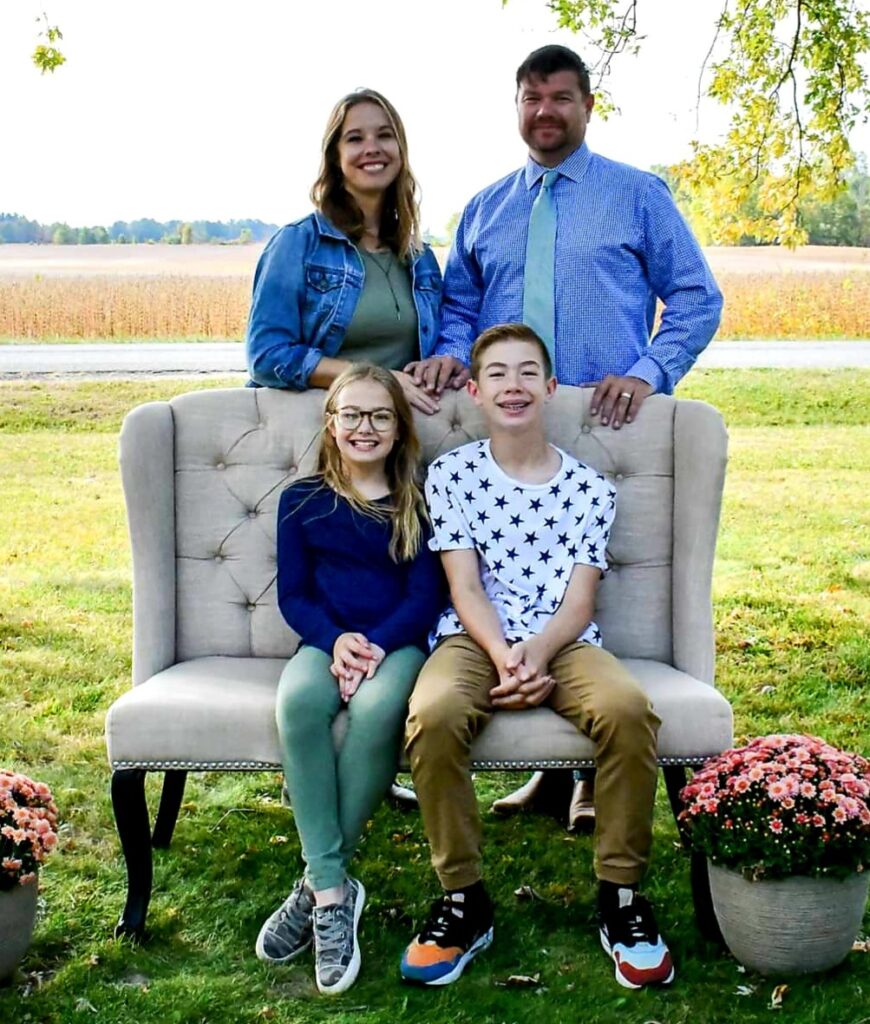 Justin Helman grew up in Sidney, Ohio. It's safe to say he went his entire young life never even hearing of a small town in Indiana named Middletown. But that's exactly where he and his wife Brittany chose to settle and raise their family after graduating from Anderson University in 2007. Together they are parents to fourteen-year-old Jarrett, and twelve-year-old Reid. They also enjoy their three dogs – Finn, Gretel, and Chancellor.
Through his day job as a Mortgage loan officer, Justin has the pleasure of helping individuals in our community get financed to purchase a new home. This brings him great satisfaction. In addition to being in the mortgage industry since 2008, Justin also owns his own business – Helman FocalPoint Coaching, and serves as a football coach for Shenandoah High School.
Through his FocalPoint Coaching business he acts as a career and executive coach, assisting business owners in their growth and overall success. Through his role in coaching football, Justin aims to connect to his players and inspire them.
Whether it be people in the corporate world, or competitors on the football field, Justin is incredibly passionate about helping others find their pathway to success. This drive to help others comes from his own personal history.
"Throughout my life, many people have told me 'You can't'. This is ultimately the inspiration for my success. I thrive under the pressure of others expecting my failure," he shared. "I want to reach as many students as I can to instill the idea of success in their heads, to tell them 'You CAN'".
As a young adult, Justin can remember pivotal moments with two different individuals in his life that he credits for changing the trajectory of his life.
He explained, "The first, a guidance counselor from the high school I attended. The second, my head coach at Anderson University. The guidance counselor taught me that I must believe in myself before anyone else will. Their opinion was that I could never succeed if I went to college. I used this to fuel the fire in me and decided to go to Anderson University to play football. The coach is the person who taught me to ALWAYS do the right thing. Not only with his words, but with his actions as well. It is two moments that set me on the path of coaching, and it is why I do what I do. I want to reach the students others have discounted or disregarded, to find the potential no one else sees."
In addition to being impassioned about helping others believe in themselves, Justin feels strongly about having pride in and giving back to your community. He credits Henry County for being a community that is growing from people helping people. He has big hopes for the county and what he hopes to accomplish here.
"Ultimately, I want the success of my own business to bring more attention to small businesses in Henry County," he expressed. "I envision my business to be known nationwide. Using that notoriety, I plan to draw businesses into Henry County and use New Castle as an incubator for new business."
Learn more about Justin Helman by following him on LinkedIn or by contacting him directly at jhelman@focalpointcoaching.com.