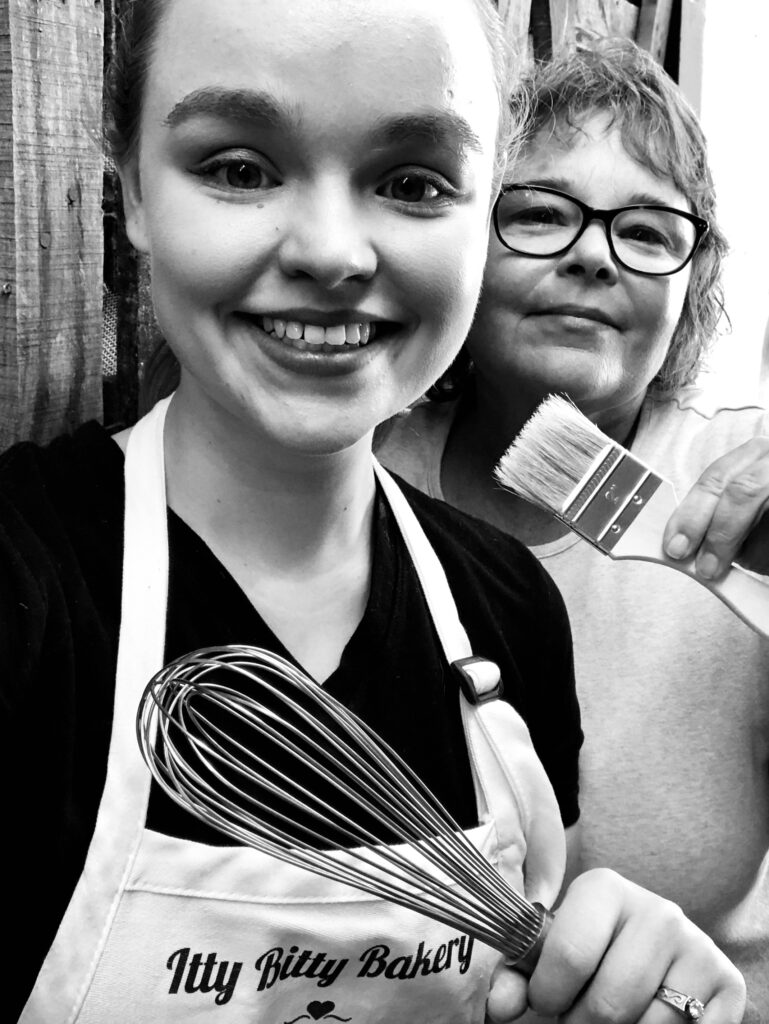 When most people think of an entrepreneur, an eighteen-year-old, fresh out of high school is not what they typically have in mind. Nevertheless, that was exactly the season of life Ashley Tunny was in when she decided to take a leap of faith and open her own business. New to the community and in her inaugural year of culinary school, Ashley opened up Itty Bitty Bakery in the back of her parents' antique shop.
Ashley had always dreamed of opening her own bakery. She can still remember visiting quaint shops on the weekends as a child with her mother. When she encountered a little eatery inside one of the establishments for the first time, she knew that was exactly what she wanted to do someday. However, she never saw it happening until moving to Knightstown.
Ashley credits Knightstown as being so captivating that it just took a drive downtown and a peek through a window of an old house for her family to be convinced to relocate to the community.
"My freshman year of high school, my parents were driving through Knightstown on our way to church camp. There was an old house with a for-sale sign. It was a beautiful arts and craft style home," she reflected. "After they toured it, my mom fell in love with the house. They bought it, renovated it while I was finishing high school in Batesville, and we moved to town right after graduation."
Transplanting to the small town has been easy for Ashley and her family.
"Knightstown is an incredible small town. If you have ever watched Gilmore Girls and wished you lived in Stars Hollow, look no further. We have a great community, fabulous schools, caring residents, great shops, and delicious food!"
From the minute she opened her bakery, the community has been supportive. Starting out with just a few baked goods on the weekends, Ashley worked her way through culinary school, eventually graduating with a degree in Baking and Pastry Arts. Today, she is very proud of how the bakery has grown and evolved over the years.
In October of 2020, Ashley and her husband purchased their building and renovated the back into a commercial kitchen. Itty Bitty Bakery has now been successfully operating for almost 8 years, and serves up dozens of delicious treats, custom cakes, and wedding cakes to the wonderful people of Knightstown each week.
Ashley may not have grown up in Knightstown, but it definitely feels like home to her. She has a deep affection for her community and the people who reside in it.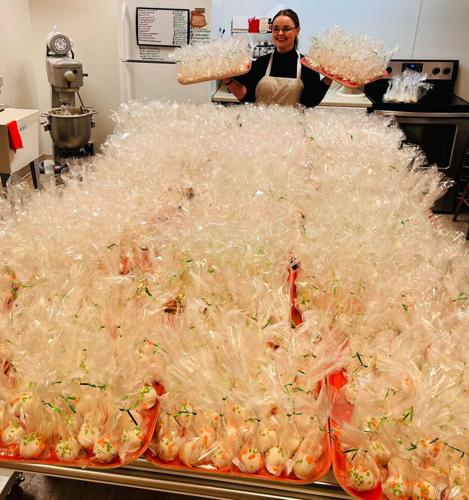 "I think the people really make the community. We could have all the restaurants and amenities, but without the kind people, it wouldn't mean much. We are so blessed to live in a community where people really care about one another. Customers have become friends and some as close as family."
She is looking forward to serving her clients for many years to come and is excited for all of the burgeoning growth she sees taking place in Knightstown.
"I am so excited to watch Knightstown grow even more. In the last year, we have had several new shops open and it has made the downtown a fun place to visit and walk around. I look forward to more people branching out and trying to make it here in Knightstown. The people here are hard-working, genuine, down-to-earth people. It is a great place to live and do business." Adding, "if you have a desire to open a business or move to a kind community this is the nudge to pick Knightstown. At 18, I opened my bakery and the community has been there for me at every turn."
Now, at the age of 25, Ashley lives in a community she loves, a community that encourages and supports her. She married her high-school sweetheart and love of her life and works regularly with her parents whom she respects and admires. It's no secret that Ashley has mastered her recipe to success in a small town.
For more information on Itty Bitty Bakery, follow them on Facebook at Itty Bitty Bakery, call them at 812.212.6827, or stop by their shop at 133 E Main St. Knightstown.