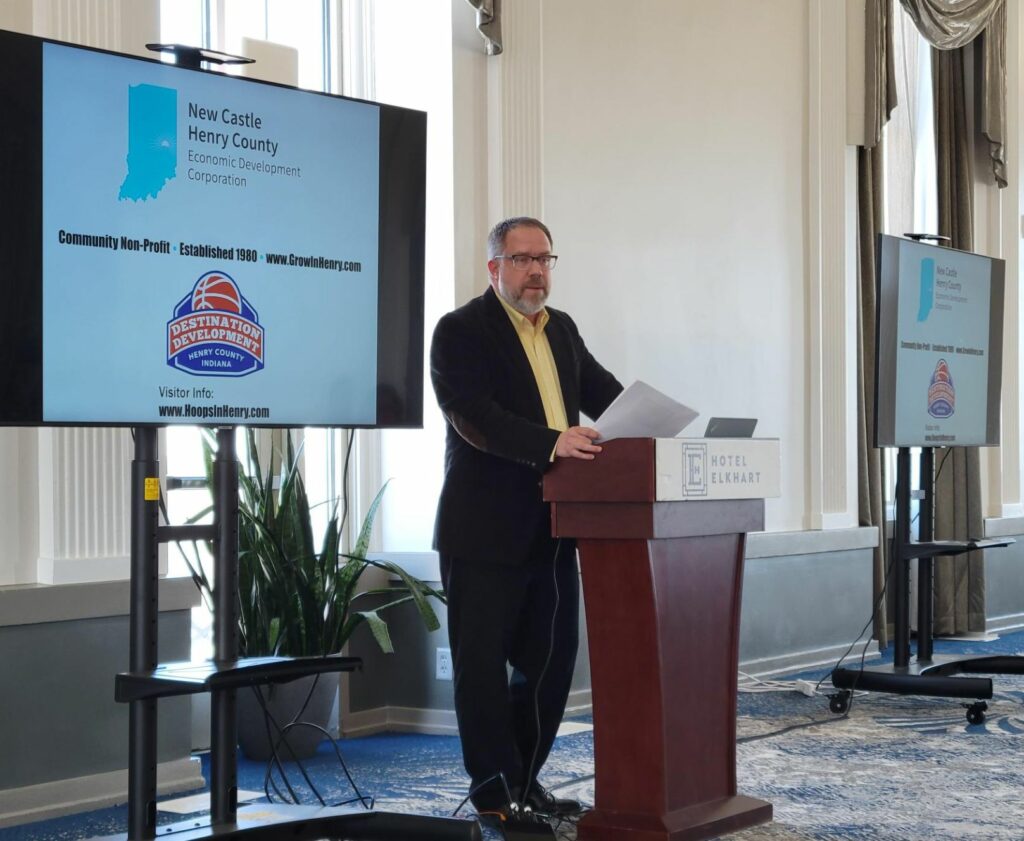 Corey Murphy, President of the New Castle-Henry County Economic Development Corporation and Henry County Destination Development, recently graduated from the Indiana Tourism Academy. Murphy is one of the 12 members from across the state in the inaugural class.
The academy is presented by the Indiana Tourism Association, with a mission of providing education, resources, and networks needed to develop tourism professionals for the state. Meetings were held all over the state from Elkhart to Fair Oaks Farms to downtown Indianapolis. Academy sessions covered tourism and hospitality assets, community development, tourism research, and tourism advocacy.
"The main thing I took away from my courses was to focus on our assets and build on our strengths as a community," Murphy noted. "This includes developing relationships with attractions and lodging."
At the completion of the courses, each member had to complete a final project and give a presentation on a new initiative that was a result of participating in the Academy.
For Murphy's final required project, he focused on bringing Henry County History to life through expanded storytelling. He featured the making of the movie Raintree County, the coining of the phrase "March Madness," and the birthplace of Robert Indiana as being some of the interesting aspects of Henry County History to explore.
"My main source was the Henry County Historical Society and Henry County Historian Darrel Radford," he explained. "A perfect example is the short form video that discusses the phrase March Madness first coined in New Castle."
Murphy points out that tourism is important because visitors to Henry County generate $16.2 million in net new value for the local economy every year (Rockport Analytics, 2021 Tourism Study, Henry County). Henry County Destination Development, a division of the New Castle-Henry County EDC, leads the tourism efforts for the county under the direction of the Henry County tourism commission. In addition to attracting travelers and enriching visitor experiences, Henry County Destination Development also strives to make Henry County a better place to live for its residents. For more information about Henry County Destination Development, visit HoopsInHenry.com and follow them on Facebook, Instagram, and YouTube.