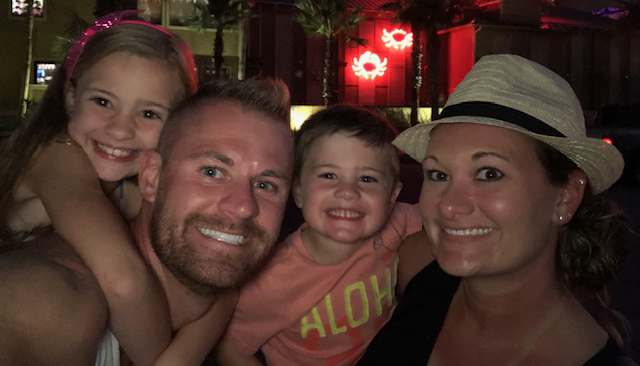 Josh Anderson grew up enjoying small-town life in Middletown and went to college at nearby Ball State. After college, Josh and his wife Haley moved to the Anderson/Lapel area to begin their careers and family. Life soon started moving fast. Too fast. And Josh started feeling stretched too thin as he was balancing running a company and raising a family.
That's when Josh and Haley decided to move back to Henry County. They are building a home here which is scheduled to be complete later this year.
"Our society has its priorities backwards, and at times we wear 'being busy' as if it is a badge of honor. We are coming back to Henry County because I want my kids to grow up understanding how to balance life and work," Josh expressed. "I hope to instill contentment and hard work into my kids by allowing them the peace found in the still of country life."
Josh is the president of FabACab in Middletown. FabACab designs and manufactures elevator interiors alongside their sister company, MetalArt, which supplies custom metal products. MetalArt was founded by Josh's parents, Mike and Lisa Anderson. FabACab is a growing company focused on four values: remain grateful, love people, work hard, and have fun.
Josh encourages other companies and families to consider relocating to Henry County.
"There are so many opportunities in Henry County. For manufacturers coming from a larger city, the real estate here allows you more bang for your buck, and the workforce here is second to none," Josh noted. "Henry County offers families an opportunity to be close enough to many of the desirable amenities that Indianapolis provides, but is still far enough away to disconnect and focus on what is truly important."
To learn more about Josh's company, FabACab, visit www.fabacab.com.