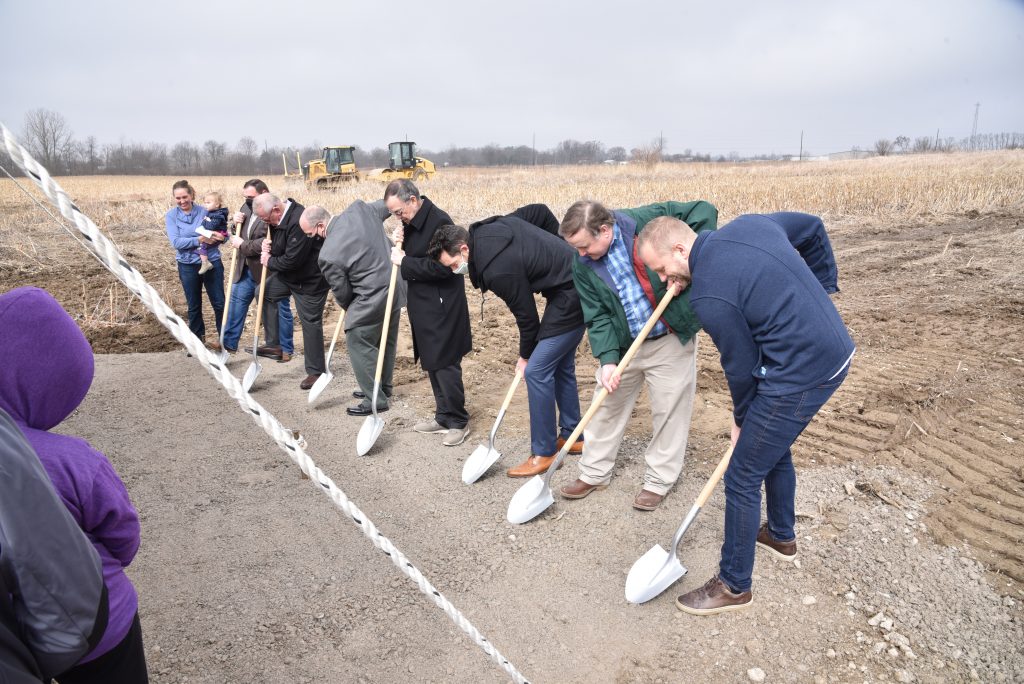 Officials in Henry County recently broke ground on a new speculative (shell) building project in New Castle, Indiana. The new construction will become New Castle-Henry County Industrial Park's third spec building. The newest spec building is currently available to interested buyers.
The building sits on 15 (+/-) acres and will be 50,000 sq. ft. upon completion and feature a 32 ft. clear ceiling height. Buyer will have the option to expand to over 200,000 sq. ft. Conveniently located two miles from Interstate 70, this building is easily accessible to employees and suppliers.
A public private partnership between the Henry County Redevelopment Commission and developer Greg Martz and general contractor Runnebohm Construction. Groundbreaking ceremonies for the building took place on March 17, and construction is officially underway.
"Many area companies are hiring, the housing market is bustling, and businesses are looking to relocate here," noted EDC president Corey Murphy. "Things are happening in Henry County, and this shell building will only enhance that."
New Castle is an ACT-Certified Work Ready community, providing a large pool of qualified employee options. Companies ready to grow their business can visit growinhenry.com for information about the spec building.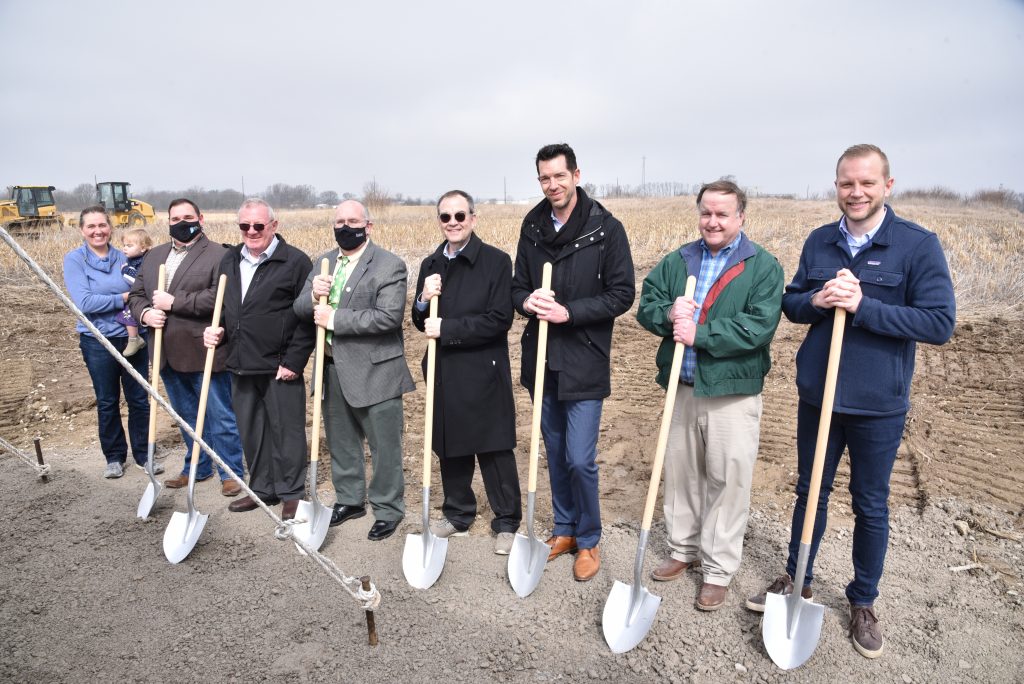 Pictured from left to right- Susan Huhn, County Council President; Chad Malicoat, Henry County Council Member; Ed Tarantino, Board of Commissioners President; Shannon Thom, Economic Development Corporation Board Chair; Scott Hayes, Henry County Redevelopment Commission Chairman; Mike Runnebohm and Chris King, general contractors; and Greg Martz, Developer.