Corey Murphy, president of the New Castle Henry County Economic Development Corp., has been staying busy with many different projects going on with Henry County.
Murphy recently gave an update about TS Tech America expanding its New Castle Facility.

Murphy said, "The expansion has been going well for TS Tech. I'm looking forward to all the economic development for Henry County in 2022."
The manufacturing plant, which makes automobile seats, broke ground for the expansion on July 21. The project that will double the size of their Henry County plant to 412,500 square feet.
Murphy said the company built TS Tech-Indiana with future expansion in mind.
The $9 million capital investment also includes $10 million new manufacturing equipment and upgrades or improvements to existing equipment.
Adding 42 new jobs, TS Tech-Indiana's growth will bring the plant's workforce to over 500 people. The plan is to have this expansion completed in the summer of 2022.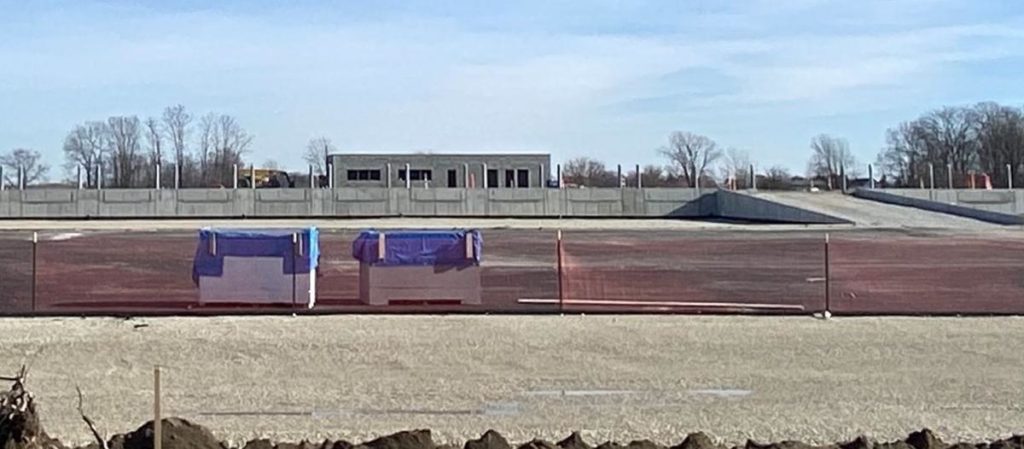 TS Tech plans to consolidate some of its manufacturing functions in New Castle. Specifically, it will move the welding and assembly of rear seat frames from one of its plants in Mexico to the TS Tech Indiana plant once the expansion project is complete.
Transload Facility
Another topic of interest Murphy is looking at is just an idea at this point.
At the most recent New Castle City Council meeting, Murphy spoke about a possible Transload Facility in New Castle.
Transloading is a shipping term that refers to the transfer of goods from one mode of transportation to another en route to their ultimate destination.
Murphy is looking at the former Firestone site on the city's east side. The location has a rail spur and access to Dublin Pike, which connects to Interstate 70 at New Lisbon.
Murphy said the key would be leasing the inside and outside of the former Firestone building on the city's east side. The New Castle Redevelopment Commission (RDC) owns property inside the fence, while the Henry County RDC owns outside the fence.
"Goods come in by rail, and go off by truck to be sent where things need to go," he said. "If we got this, it could be a tremendous service to offer to our communities, companies, and a region as a whole. It could possibly grow into a distribution center if we go that far with it. However, there are no promises."
– Story by Dakota Locker (DLocker@TheCourierTimes.com) of The Courier-Times. Read more local stories at TheCourierTimes.com.