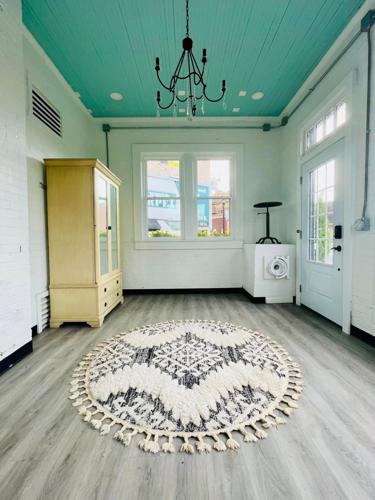 A newly designed building has popped up in downtown New Castle.
The "Popped" pop-up shop is a unique shop coming to 1102 Broad Street that will be ever changing. New faces and businesses will be there to welcome you to a different experience frequently.
The Popped pop-up shop will be a short-term rentable space for home businesses and entrepreneurs to test the waters of bringing their business to a brick and mortar storefront.
Small business owners will be able to showcase their products for a short time, and customers will be able to shop and learn more about the business.
The pop-up shop was born of a collaboration between Rose City Partners and New Castle Main Street.
Rose City Partners consists of Mike Broyles, Patty Broyles and Scott Frost. The trio bought the building to help bring life back to downtown New Castle.
"We bought the building with the intent to lease it to New Castle Main Street," Frost said. "They are experimenting with what they want to do with it."
"Our sincere gratitude goes out to Rose City Partners for providing us with a beautiful building to fulfill our vision," New Castle Main Street said in a statement.
Mike Broyles said, "We wanted to gives businesses the opportunity to try their business in the area, so they could see if they wanted to venture into a full-time business."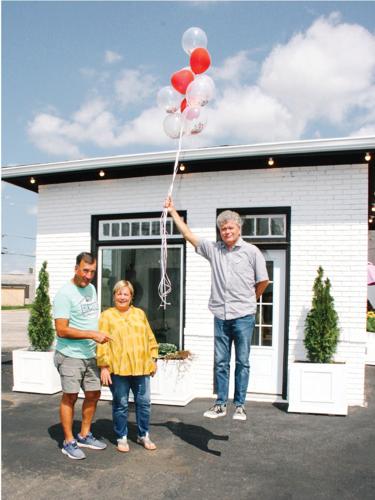 The first small business to try out the Popped storefront will be the Midwestern Girls Boutique.
Midwestern Girls Boutique is an online boutique that focuses on women's fashion.
Popped will be opening on Friday, Sep. 30, from 10 a.m.- 7 p.m. and Saturday, Oct. 1, from 10 a.m.-5 p.m.
If you want to bring your small business to Popped, visit https://docs.google.com/forms/d/e/1FAIpQLSeNP5Tefz KQM-y8JOu0aYUBXN m0uiTQh2p9MkFadsNUP puoSg/viewform to fill out an application.
Stephanie Tedder with Peony Poppy Designs designed the Popped building.
"I have worked hard on the design and the concept of 'Popped' and have had happy tears seeing some of the comments about it!" Tedder said. "As a small business owner, it has been my dream to open my own storefront, but the cost associated with starting up can be a challenge. The idea of 'Popped' was born out of my desire to help others going through the same thing.
"I'm excited to see how "Popped" will grow and how it will benefit our community," she said.
Broyles said, "When we saw her design, we wanted to follow it as much as we could, and add what we wanted, as well."
Lots of history
Before the building at the corner of 11th Street and Broad became Popped, it was a standard service station, an insurance office, a used car lot and a bail bonding office.
Broyles said they tried to keep as many original aspects to the building as they could. They were able to expose the original ceiling and more.
"The building use to be a gas station," he said, "and if New Castle Main Street decides to not want it after the one year lease, I have a dream to fix it up to look like a gas station again. I thought that would be neat."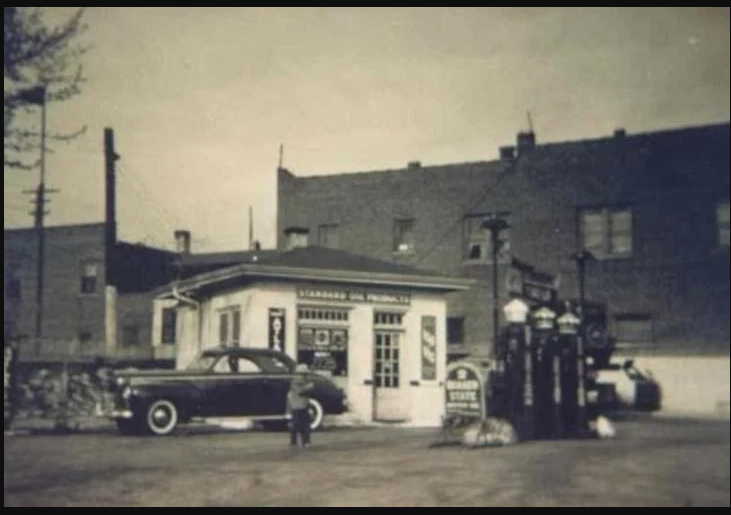 Rose City Partners has bought and renovated multiple businesses in downtown New Castle, including 1105 Broad Street, 208 South 14th Street and more.
"We have fun buying buildings and fixing them up for the community," Frost said.
The Rose City Partners already have another building they planning to buy and renovate in downtown New Castle.
Broyles said, "We really enjoy downtown and seeing it come back to life."
– Story by Haley Segarra Torres (HTorres@TheCourierTimes.com) of The Courier-Times. Read more local stories at TheCourierTimes.com.