Hoosier Automotive Repair has been helping the community with their vehicle needs since 2018.
Owner Justin Lowhorn started the repair shop after purchasing the former Hoosier Brake and Alignment building at 2424 South 14th St. in New Castle.
The shop has been helping so many citizens that they decided they need a larger building.
Lowhorn said, "We have just gotten to a point that we have outgrown our current location. We lose around three to four appointments a day because we don't have the space. We are limited on space and bays here."
The expansion is bringing a new location, new services and a name to the company.
Hoosier Automotive Repair will become Hoosier Automotive Group at their new location at the corner of State Road 3 and East County Road 400 South.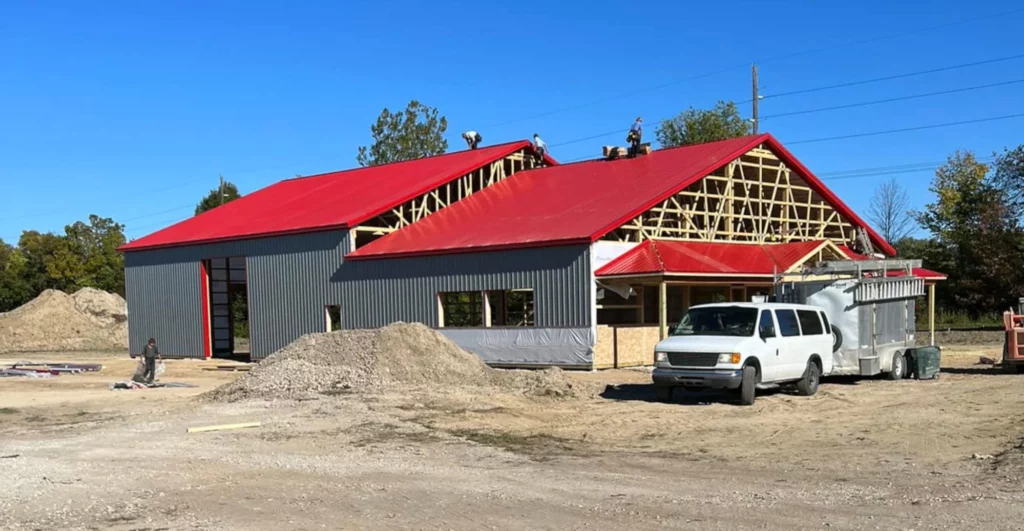 Their new building will be three times the size of their current building.
With more space comes more opportunity: The new location will also be a used car dealership.
Lowhorn said, "We are going to give people another choice and another place to go."
Hoosier Automotive Group will be a full-service shop that will accept walk-ins and appointments. The shop offers services as small as oil changes all the way to engine repair and replacement including transmission repair and replacement, general automotive services, alternator and starter repair, and more.
Lowhorn explained the new location will be more convenient as well.
He said, "We get a lot of calls from I-70. The new location will be easier for them to get to and easier to find, so it will open us up to be able to answer some of those calls."
The new shop is still under construction but is planned to open by the end of the year.
Lowhorn said, "We are supposed to be able to start moving our things over in November and we should be operational before Christmas."
They plan to hire five to 10 new positions with the move, as well.
Lowhorn said, "Anyone interested can come in person and we can talk about the positions."
Their old location on S. 14th Street will still be operational, it will just have a new purpose.
"We are going to use our old location to service dealership trade-ins and dealership purchases," Lowhorn said.
For more information on Hoosier Automotive Group, visit https://hoosierauto.group/. To stay up to date on their expansion visit their Facebook Page (https://www.facebook.com/HoosierAutoNewCastle).
– Story by Haley Segarra Torres (HTorres@TheCourierTimes.com) of The Courier-Times. Read more local stories at TheCourierTimes.com.