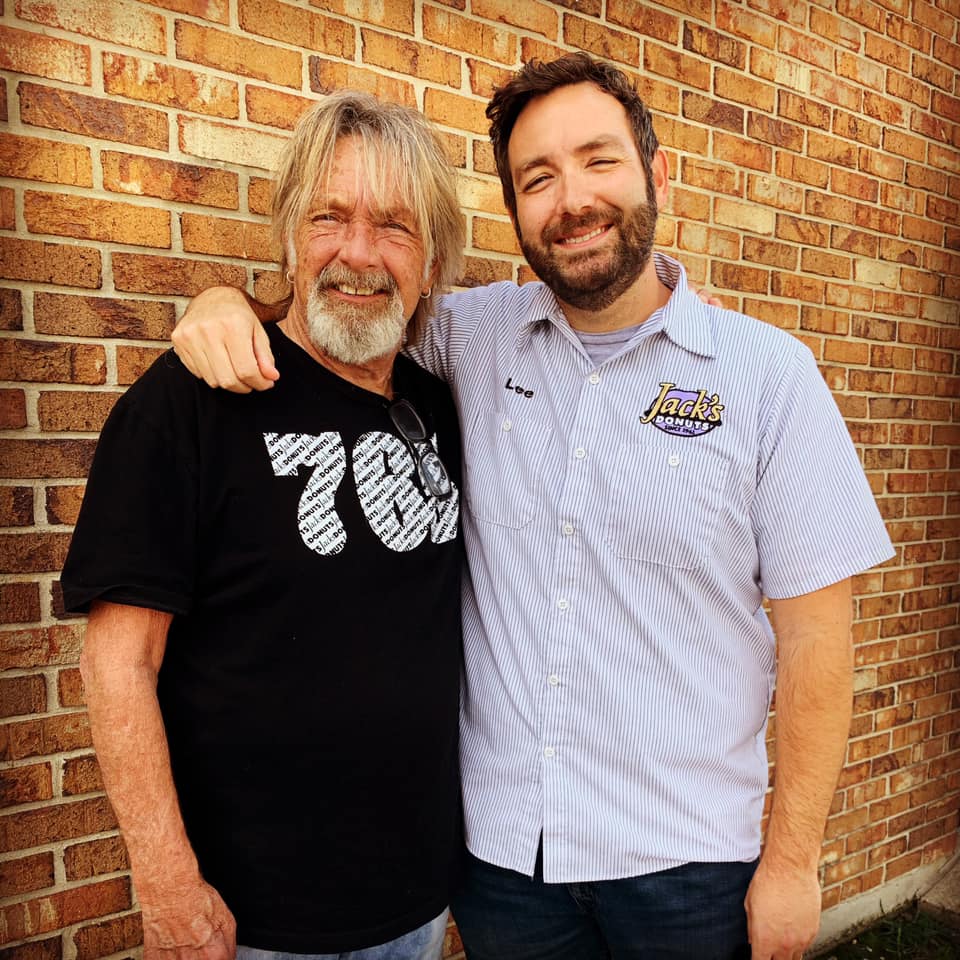 Jack "Lee" Marcum, III was born with a donut in his hand. The third-generation owner of Jack's Donuts grew up around the delectable treats created by his father and his grandfather before him. While Jack's Donuts is approaching sixty years of supplying New Castle with traditional donut products, the youngest Marcum launched a new era for the company.
Jack Marcum, Sr. founded Jack's Donuts in 1961 and passed the business down to Jack Marcum, Jr. in 1977. In 2002, Lee Marcum (hereafter referred to as "Marcum") began managing the store for his father.
"I was never forced to take this role, but I fell in love with the business in my early 20s," noted Marcum.
This love became a passion when there was a possibility the business might be sold to someone other than him. This "ah-ha" moment prompted Lee Marcum to step into an ownership role.
"It broke my heart to even think about how (at the time) my future children would not be able to work at Jack's," Marcum remembered.
In 2009 he purchased the business from his dad and within two years he began to see a larger vision for the company.
"I felt we had a strong product and brand that could be franchised and be successful in other markets," he shared.
Alongside Chief Brand Officer and fellow New Castle native David Nantz, Lee Marcum grew the small company to a national company in the last seven years. In addition to franchising, Jack's Donuts added a popular coffee line and continues to diversify its donut offerings.
Marcum has this advice for new entrepreneurs: "Adapt to change quickly, and don't be afraid to stand up for what you know is the right thing to do."
Fortunately for all local entrepreneurs, we have Henry County Creates.
Henry County Creates is an initiative designed to raise the level of business acumen in the community. Within the Business Builders workshop series, entrepreneurs will hear from already-successful business owners from Henry County. They will gain insight on what is needed to run a successful business- the resources, guidance, strategy skills, and education will be provided to them
For Marcum, his plans for Jack's are just beginning.
"I only have two genuine loves in my life- my family and this company," Marcum III stated. "The love I have for this business is 100% real, and I will do everything I can do get a Jack's donut or coffee in the hands of every person on this planet."
For more information about Henry County Creates and Business Builders, visit www.GrowinHenry.com/hc-creates.