A trip to Tennessee to help their family sparked an idea for Ky and Jo Scott. After witnessing a food truck bring in hour-long lines of people, they thought "why not us?". The Scotts knew they had the skills to start a food truck of their own, having had worked in the food industry for many years.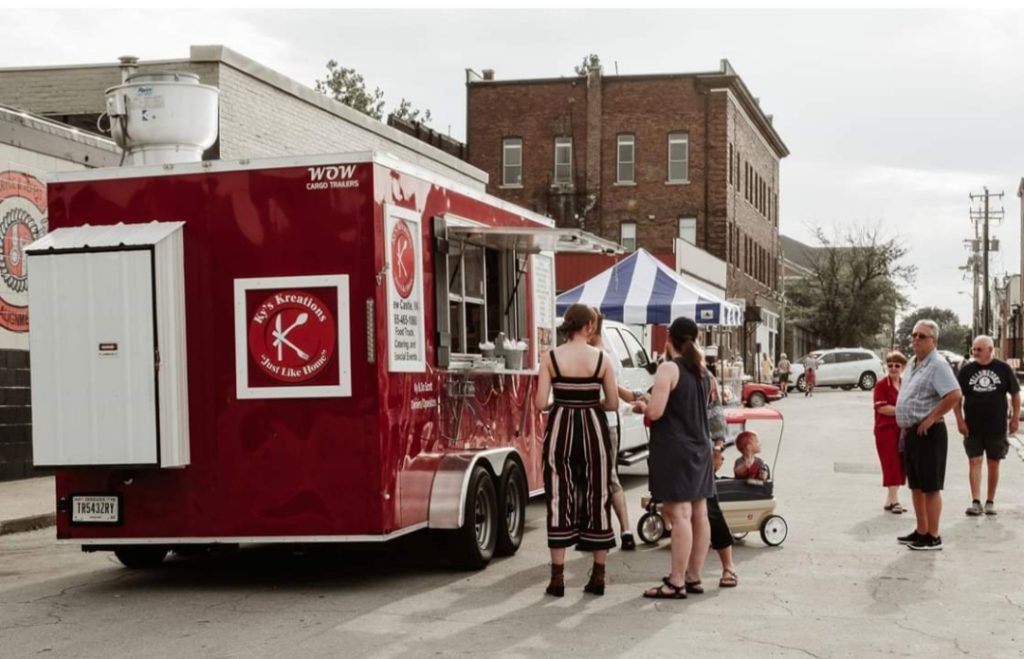 Ky's family owned and operated "Hickory Lane Smorgasbord" for almost 30 years. This is where she began her journey of cooking, creating recipes, and developing her passion for the restaurant business. Jo worked at a small hometown restaurant and soon stepped into a management role. Both Ky and Jo were ready for the next adventure in their food journey.
"We felt it was time to share our love of food with others– our way," Jo explained.
In order to fully understand what they were getting into, Ky and Jo reached out to Business Advisor Scott Underwood with the Indiana Small Business Development Center (SBDC).
"We met with Scott several times, and he helped us put together our business plan before opening," Ky said. "He has been a tremendous amount of help."
In the summer of 2018, the Scotts decided to go all in. They began performing the research needed to understand what it would take to run a food truck. After purchasing a custom trailer, they both quit their jobs and the journey began.
"Knowing that it was now or never, we went all in. We both quit our full-time jobs. It was the scariest thing we have ever done but would not change anything about it!" Ky noted.
Ky's Kreations officially opened August 2018. They serve as a full menu food truck and also offer catering options. Their menu offers paninis, soup of the day, soft tacos, chicken salad, dessert of the day and more. Ky's catering experiences range from wedding receptions to fundraising events.
They are a fixture at New Castle Downtown's Fourth Friday events. Also, Ky's frequently serves at Belgium Horse Winery.
"Everything we serve is homemade from either family recipes or Ky's own creations," Jo added.
One aspect of business ownership that the Scotts appreciate is the power they have to be their own bosses. It took energy, time, and money to achieve their dream, but both agree it was completely worth it all.
"Ultimately, if you stay strong, focused, and passionate you will achieve your goals!" Ky encouraged.
Ky and Jo are among the entrepreneurs featured as part of "Henry County Creates." Henry County Creates is an initiative designed to raise the level of business acumen in the community.
Henry County Creates is hosting a series of Business Builders Workshops.
Through the Business Builders workshops, entrepreneurs will gain insight on what is needed to run a successful business and the resources, strategy skills, and guidance available. For more information on the Business Builders opportunity go to GrowInHenry.com/hc-creates/.