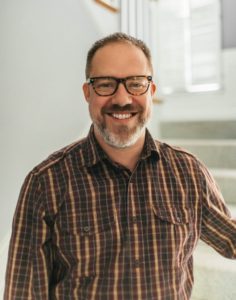 New Castle Henry County Economic Development Corporation (EDC) President Corey Murphy recently added another certification to his extensive training portfolio. Murphy recently completed the National Development Council's Economic Development Finance Professional Certification Program courses. His attendance was made possible in part by the Henry County REMC and Hoosier Energy.
The Economic Development Finance Professional (EDFP) certification is awarded to individuals attending four one-week courses and passing the exams that follow. The courses provide training in business credit analysis, loan packaging, real estate financing, deal structuring and negotiating, and the creation and implementation of development programs.
"Corey Murphy's thirst for continuous learning is absolutely an asset to the Henry County community and, frankly, the region beyond," noted EDC Executive Board Member Cathy Hamilton. "He is bright, industrious, and honorable…a homerun for us."
By gaining this certification, Murphy has built his skills in translating development opportunities into results for the community. The course included real world examples from the instructors, book work, and hands-on exercises.
For more information regarding the EDC and the projects coming in the future, visit GrowinHenry.com.